2022 THE BEST POD VAPES
Jun 09, 2022 by veexshop
Geekvape Wenax H1
Geekvape Wenax H1 is an MTL cartridge for both nicotine salt and regular nicotine. With three power settings and two pod options, you're sure to look your best!
Uwell Caliburn A2
The Caliburn series returns with the A2, which comes with a more compact pull, an updated 0.9 ohm pod, and the option to use a button or run it in pull-activated mode. It comes in six colors and houses a 520 mAh battery that charges via Type-C.
TAKI-WUUZ Storm(WUUZ S12)
TAKI's most competitive new product, S12, has four cool shapes. The design of the mesh core also makes the S12 more explosive and has a larger volume of smoke. The upgraded cotton core makes the resolution of the taste more pure. , the design of the automatic button, so that you only need to press the button, you can enjoy the effect of 18w high-power automatic smoking. In addition, the high-power design of 800 will completely solve the problem of power anxiety.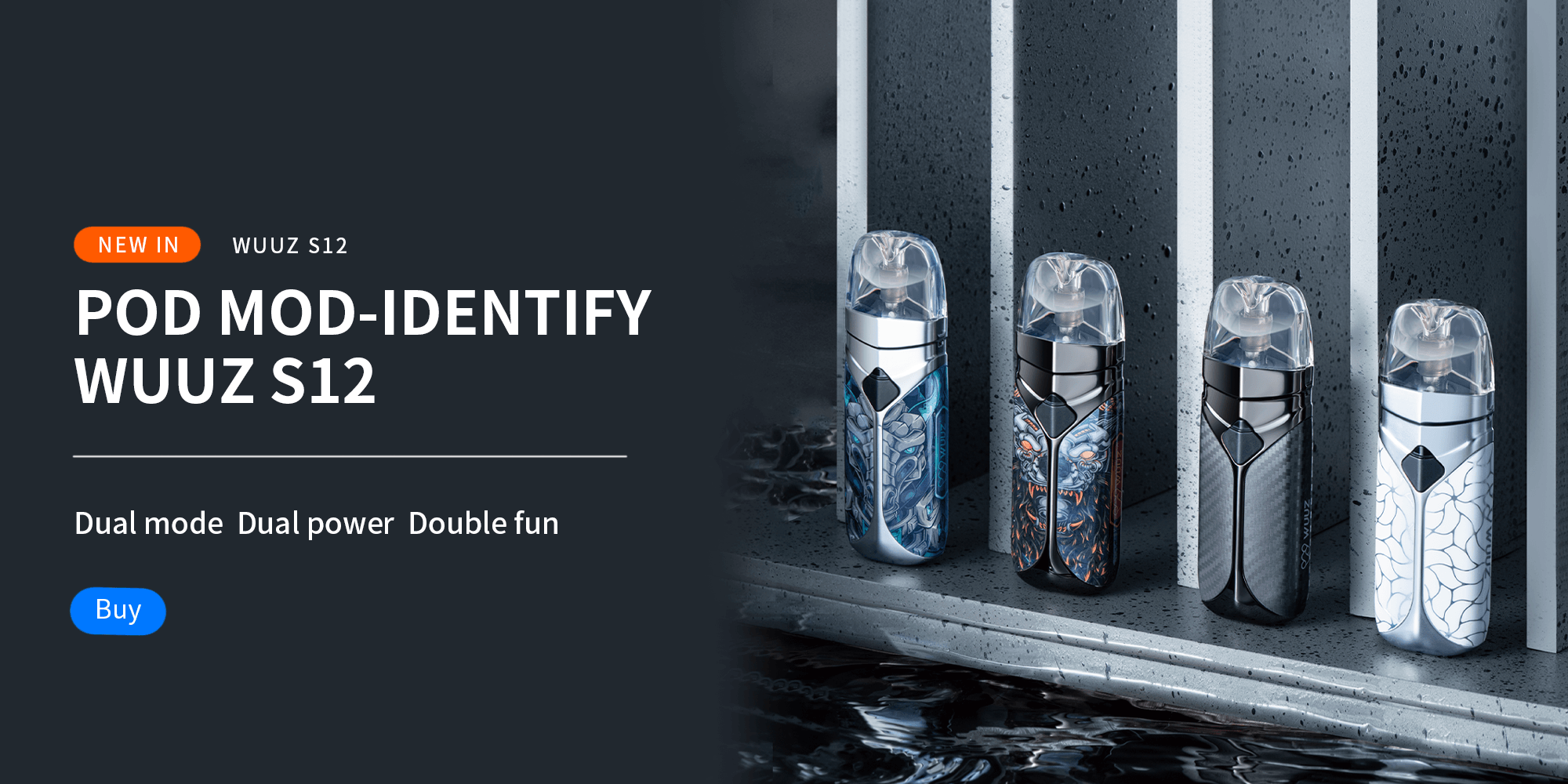 Uwell Caliburn G2
Inheriting all the best features of the original G and Caliburn A2 and adding the ability to adjust airflow, the Caliburn G2 features haptic feedback, a large 750 mAh battery, an updated pod, and a new addition to the UN2 coil family.
VAPORESSO XROS Nano
VAPORESSO takes everything that makes the XROS series a success and packs it into a small, square body. The XROS Nano features a long-lasting 1000 mAh battery with adjustable airflow and a sensitive tension sensor, and comes in two pods - a 0.8 ohm grid and a 1.2 ohm round wire. There are six colors to choose from.
Voopoo Finch Q
Voopoo Vinci Q is a compact and lightweight electronic cigarette that combines impressive performance with ease of use. Aside from the most basic features, the Vinci Q features a 900 mAh battery that charges via the Type-C port, top and side-fill pod options, and button/auto-draw action. There are six colors to choose from.