Best pod vape recommendations-part 1
Jun 22, 2022 by veexshop
The Pod system is a more advanced system than basic e-cigarettes. People who are new to e-cigarettes, or who are thinking about quitting smoking through e-cigarettes, find that basic e-cigarettes are too limited, or find that the vaping device is too large and complicated. Too confusing, so the vaping system is the best option for them.
The pod system is called a "pod" system because they will make small e-liquid refills specifically for the device, most of these pods are pre-filled with selected flavors, and I'll be adding You introduce the best pod mods for 2022, along with their pros, cons, and prices.
Freemax Onnix
Freemax is a well-loved brand mainly because the coils and e-cigarettes they make offer great flavor. The tea fiber cotton blend is the key to why it tastes so good. Since the mesh coil heats evenly, it absorbs moisture quickly.
Unlike normal pod systems, the Onnix has 3 different power settings that can be adjusted using the trigger button.
The coils are replaceable, there are two coils in the kit. A 0.5 Ohm Freemax OX Mesh is ideal for direct inhalation of 0-12 mg of vape juice
Another 1.0 Ohm Freemax OX DVC (Dual Vertical Coil) that is perfect for 18-50 mg of nic salts.
Since it has adjustable airflow, it really can be used with any style of e-cigarette you like.
The 3.5ml vape juice capacity in the pod is filled through the side fill slot, and the pod is held firmly in place by magnets.
The Freemax Onnix has an integrated 1100mAh battery that can provide it with up to 20W of power. Thanks to Type-C USB, charging is fast, so you don't have to wait long.
The Onnix is ​​built to last, built with a strong, durable and lightweight aluminum frame.
If you want a hassle-free yet versatile and great-flavored pod vape, the Freemax Onnix is ​​perfect for you.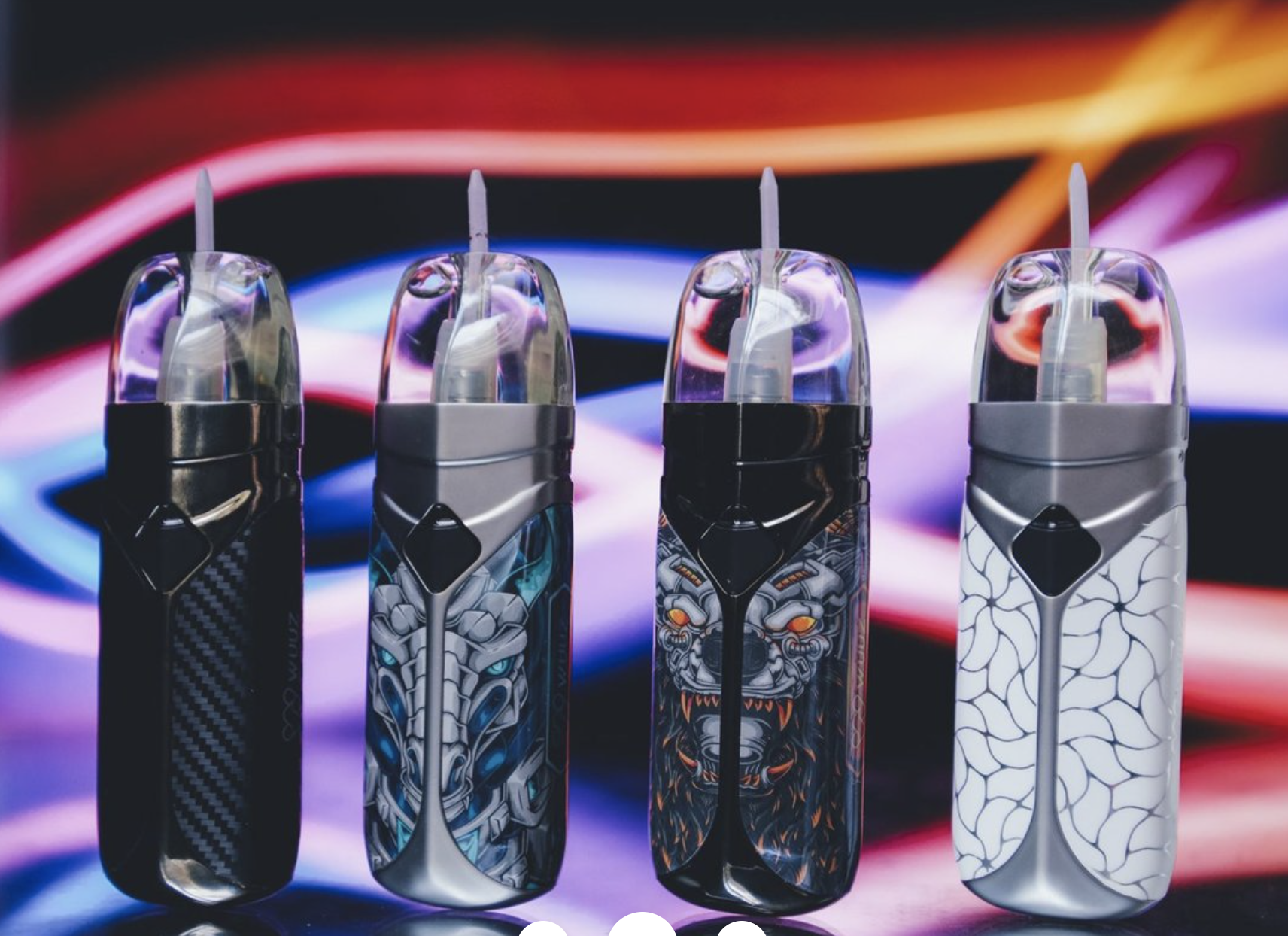 WUUZ STROM is a star product belonging to taki. It has been highly sought after by consumers since its launch. It has an excellent and beautiful appearance, four different appearances, and a very good overall strength.
It is equipped with an 800mAH battery, type-C charging port, and the charging time is 40 minutes, which is relatively long.
It is compatible with S12 pods and has both open and closed pod systems, so you can buy pods pre-filled with e-liquid, or you can buy e-liquid to inject into open pods yourself.
The capacity of the Pod is 3.7ml, and the power of the device can be adjusted between 16-18w. Adjusted by button, 18w is DTL, 16w is MTL mode.
With the transparent cartridge design, you can know how much e-juice you have left in your pod at any time, and you will no longer have to worry about the shortage of e-juice.
Fully surrounded by the cotton core coil, making the atomization more sufficient and the smoke more delicate. The unique coil and e-liquid separation design makes the smoke more pure and fresh. Now there are multiple fresh fruit flavors to choose from, as well as star flavors - spring tea can be obtained, come and choose a device you like.