Best pod vape recommendations-part 2
Jun 22, 2022 by veexshop
Vaporesso Xros Mini
The Vaporesso Xros Mini has all the best features, top fill, good battery size and more, and minimises it into a super small and compact form. So its biggest feature is its small size, and it sacrifices the trigger button for a smaller size. It comes in two milliliter pods, so there are no leaking issues. When you are vaping, the LED indicator will be green for high power, blue for medium and red for low power. When you do turn red, it's time to charge, just connect the Type-C USB cable and it will charge instantly. The massive 1000mAh battery and maximum power means you should have enough power to last a full day on a full charge.
Vaporesso vapes are always hard to beat when it comes to how it looks. Never over-brand, simple clean lines and beautiful finishes. The Vaporesso XROS Mini features a diamond pattern on the front to help with grip and is available in 10 stunning color options.
Pod vaping is not as elegant, simple or clutter-free as the Vaporesso XROS Mini.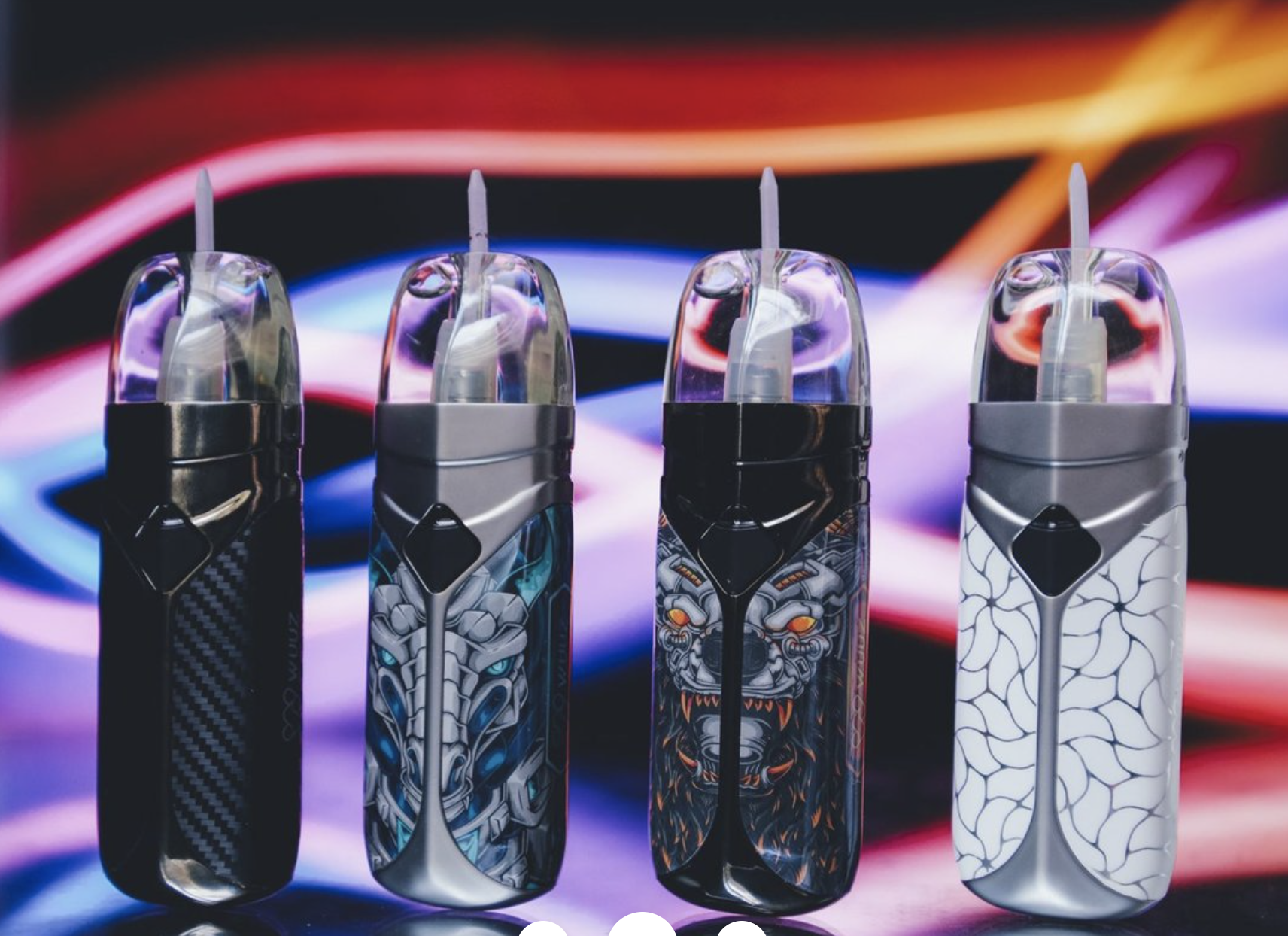 SMOK NOVO 4 25W
Featuring the latest SMOK, the Novo 4 features the much-anticipated leak-proof technology, air intake ring, 25W maximum output, and an 800mAh rechargeable battery.
SMOK offers different color/style variations for Novo 4.
Each style is available in fluid, carbon fiber, cobra or wood patterns to make this device look stunning.
It is made of wear- and crash-resistant zinc alloy. Like previous Novo versions, the Novo 4 maintains its compact size for easy portability.
What sets the Novo 4 apart is the air intake ring on the front of the unit, allowing you to customize the air intake.
Close it for a tighter draw or open it for an airy draw. Control your device with one click.
5 clicks on/off or 2 or 3 clicks to adjust power. Built-in 0.49" OLED screen with simple user interface to display power, battery, and more.
The Novo 4 is capable of outputting 25 watts. Powering the device is an 800mAh rechargeable battery. Charge your device in 90 minutes with a Type-C cable.
So, do you like any of the above recommendations?
Please stay tuned for our updates.