Electronic cigarette brand science|VEEX, geek creation
Jun 22, 2022 by veexshop
As electronic products, in the performance, VEEX V1 in the pursuit of perfection, V1 classic is the use of 380mAh pure A-class battery, effectively improve the battery volume than capacity, to ensure constant high power output. At the same time with the latest ceramic atomization core, forming a 360 ° ring atomization, so that consumers in a breath, enjoy a great experience.
In addition, each batch of VEEX products have passed the safety certification of authoritative institutions, up to the industry quality standards in the United States, Europe and mainland China, with professional quality inspection, CE, RoHs, MSDS, FDA and many other safety certifications and safety test reports. It is with the unique technology design, innovative modeling concept and efficient and professional supply chain management system, VEEX products are all over the world, not only is one of the fastest growing brands in China's e-cigarette industry, but also in the top five of the annual VAPE brand product list, and was honored as one of the annual channel brand newcomer awards and high-tech enterprises.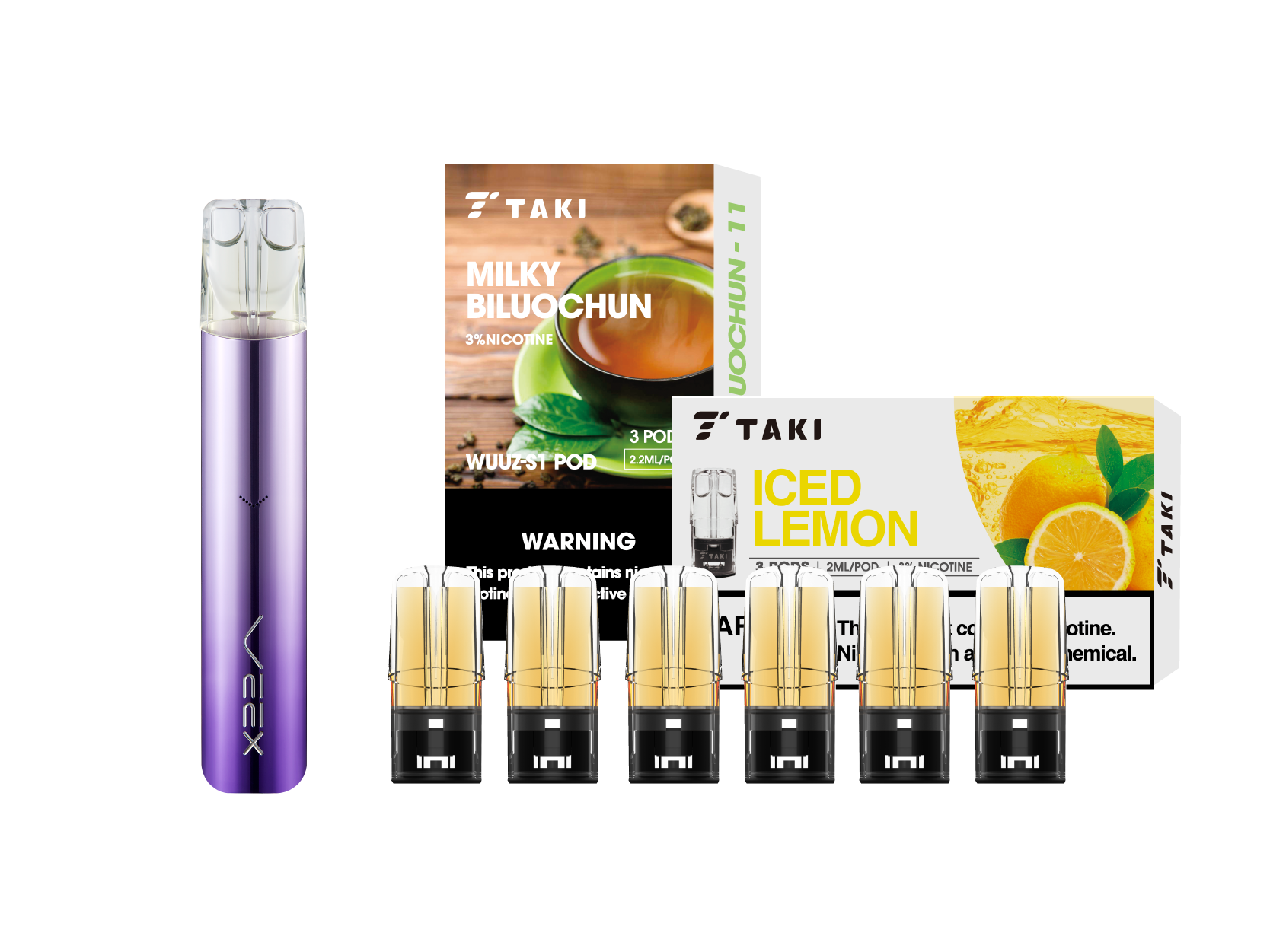 VEEX is constantly developing new e-cigarette products with national standards to keep up with the times. VEEX is continuously developing new national standard e-cigarette products to keep pace with the times; the China e-cigarette offline channel city chambers of commerce were held to build a platform for many brands and consumers and distributors, allowing high-end quality brands like VEEX to seamlessly connect and deeply embrace with more downstream industry chain.
VEEX products use pacifier-grade silicone leak-proof layer, the safety of the material is not only considered the link into the mouth, vape oil and vape E-liquid soaked leak-proof silicone, but also the key point of use safety. Pacifier-grade silicone, the material is soft and sterilized by high temperature, safer and more environmentally friendly. As a seal ring, has a good sealing, squeeze the density of the tight.
For product quality control VEEX also attaches great importance to the "triple check" is a necessary process before the production of each vape oil products, VEEX each taste are warmly sought after. Fortunately, there are top vape E-liqui suppliers and VEEX together to professionally adhere to the quality, each batch of vape E-liqui used by VEEX must follow the "triple check", the first: the professional test report issued by the supplier, the second: VEEX vape E-liquid source of the third party test report, the third: VEEX vape E-liqui source of the third. VEEX's third-party test report on the source of vape E-liquid, and third-party test report on the finished vape pod.
At the same time, VEEX intuitively conveyed its "brand proposition", planting the "high quality" product and brand concept into the hearts of young people, injecting VEEX's new momentum into the rising e-cigarette 100 billion market. And, VEEX's sincerity for the product and deep research on user experience are full of sincerity, so please stay tuned for more new products from VEEX in the future~