For heavy smokers, VEEX has these for them
Jun 17, 2022 by veexshop
If you're a heavy smoker, your nicotine needs will be higher than average - which can make switching to e-cigarettes a challenge. In order to successfully switch to vaping, you need a vaping setup that delivers nicotine with the highest possible efficiency. You also need something that enhances your satisfaction by giving you a good, powerful throat blow. Smaller devices you can buy from convenience stores -- like disposable e-cigarettes and vapes with pre-filled cartridges -- may not satisfy you if you're a heavy smoker. You need an e-cigarette kit that delivers greater satisfaction. At VEEX, we focus a lot of our R&D resources on manufacturing these types of equipment.
Read this article and you'll learn about the vaping products we think are best for heavy smokers. We'll explain why these devices are suitable for people with high nicotine needs, and why they can help you achieve higher levels of satisfaction than vaping devices typically offered at convenience stores.
Before we get into specific products, though, let's cover the subject in more general terms. What qualities should the best e-cigarettes always have for a heavy smoker?
The best vape for heavy smokers uses mouth-to-lung inhalation to get the most out of the throat. TAKI T50 is sure to be right for you
One of the most important aspects of the best e-cigarettes for heavy smokers is that vaping should feel like smoking. In order for an e-cigarette device to feel like a cigarette, it needs to have the same tight airflow characteristics as a cigarette. The tight airflow makes the vapor hit your palate the same way cigarette smoke does.
More importantly, though, vaping devices with tight airflow characteristics will give you the confident throat blow you've come to expect. As a heavy smoker, you probably prefer strong-flavored cigarettes, and you expect and crave a strong nicotine sensation in your throat when you smoke. The best vaping device for your needs should replicate that feeling, because you don't just want a device that delivers a lot of nicotine—you also want a device that makes you feel like you're ingesting a lot of nicotine. Throat hits are a very important factor.
Best Vape for Heavy Smokers Optimized for High Strength E-Liquids
As a heavy smoker, you need a device with vapour-generating properties that perfectly balance your needs. Specifically, you need a low-power device designed to work with high-nicotine e-liquids. Vapor production shouldn't be too low, because then you may not get enough nicotine to meet your needs. However, if the device is too powerful, you won't be able to vape at all. No matter how high your nicotine cravings are, you'll find that Asian-European grade vaping devices have a pungent and unpleasant feel to high-strength e-liquids.
You can usually identify vaping devices optimized for high nicotine e-liquids by looking at it. As we discussed earlier in this article, devices designed for high-intensity e-liquids will have tight airflow characteristics. To facilitate tight airflow, it will have small air intakes. It also had a narrow mouthpiece, probably similar in shape and size to a cigarette filter.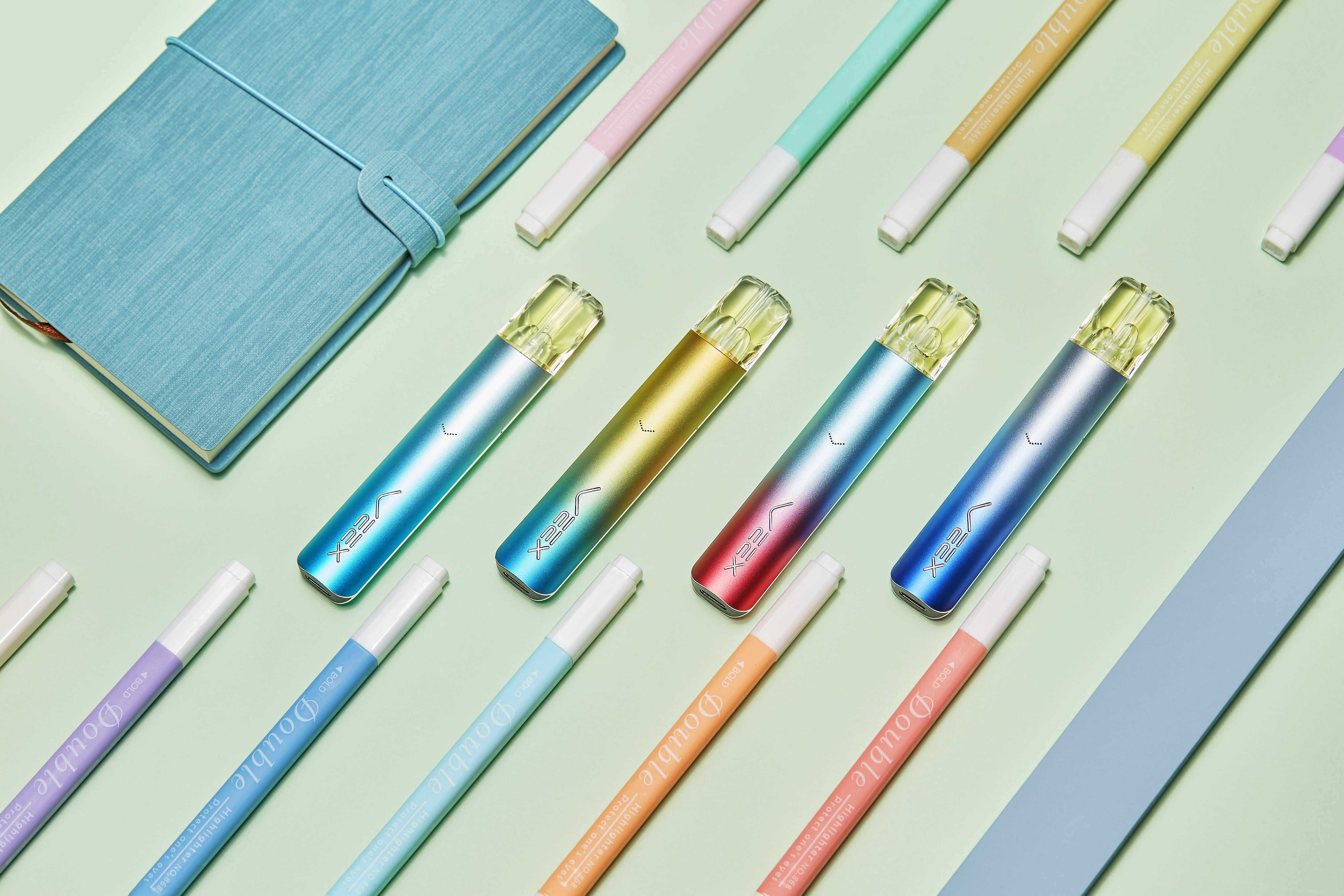 For heavy smokers, the best vape should be refillable
Earlier in this article, we mentioned that if you're a heavy smoker, buying an e-cigarette from a convenience store is almost always a bad idea. This is in part because these vaping devices tend to have very modest vapor yields and are therefore generally not very satisfying for those with higher nicotine needs.
However, the bigger reason convenience store e-cigarettes aren't the best e-cigarettes for heavy smokers is that they're too expensive for people with higher nicotine needs. If you need to buy a pack of pods or a new disposable e-cigarette every day, you may end up paying more for the e-cigarette than you smoke. E-cigarettes shouldn't be like this - it should be more affordable than smoking. If you're a heavy smoker, you'll have a better experience with a refillable device, as bottled e-liquids are much less expensive than pre-filled vaping devices and cartridges.