How to choose a right disposable vape? Here is the answer you need
Apr 20, 2022 by veexshop
What are Disposable Vapes?
What Are the Benefits of Disposable Vapes Compared to Pod Vape Kits?
What Are the Shortcomings of Disposable Vapes Compared to Traditional Vape Kits?
How to Buy a right Disposable Vape
What are Disposable Vapes?
Disposable vape pens are single-use vape kits that come pre-filled with e-liquid and have a pre-installed pre-charged battery. The integrated coils are non-changeable, and the settings are fixed, giving a satisfying mouth to lung throat hit, and an overall perfect inhale every time.
A number of well-known e-liquid brands and hardware brands have created disposable kits, Taki Veex is one of the best brand among the disposable vape industries, and its upcoming T series (T1/T2/T6/T20/T29/T30/T50/T3000) and M series (M1/M2) disposable vape basically meets all the needs for disposable vape on the market.
What Are the Benefits of Disposable Vapes Compared to Pod Vape kit?
For customers who first time use vapes, They may feel overwhelmed by the variety of parameters and brands. In order to solve this problem, disposable vape showed up. You only need to choose the flavor, capacity and shape you want, and the size of the electronic cigarette. You can choose a small-capacity model, like Taki Veex M1, and if you don't like it, you can quickly run out of it and try another flavor.
Disposable vapes differ from traditional vape kits in that they're the only devices that require no setup at all. With all other vaping devices, you need to at least charge the battery before you can begin vaping. Unless you're using a device with pre-filled pods or cartridges, you'll also need to fill a pod or tank before you can start vaping. As you use the device, you'll need to charge and refill it periodically. You'll also need to replace the pod or atomizer coil when the flavor quality starts to decrease. Disposable vapes don't require any maintenance; they're ready to use immediately.
What Are the Shortcomings of Disposable Vapes Compared to Traditional Vape Kits?
As great as disposable vapes may be, they aren't necessarily the perfect devices for everyone. There are still a few areas in which traditional vape kits excel, while disposable vapes fall a bit short.
A traditional vape kit allows you to enjoy a much wider variety of flavors. Although you can find disposable vapes in many dozens of different flavors, that's nothing compared to the hundreds of flavors that you'll find when you buy bottled e-liquid for a refillable vaping device.There are many brands that provide customers with as rich a choice of flavors as traditional vape kit, such as Taki Veex

disposable vape kit

, which have dozens of flavors for you to choose Compared to other brands on the market which has fewer flavors to choose from.
A traditional vape kit usually offers superior vapor production and longer battery life.
A traditional vape kit may work with multiple types of tanks or atomizer coils, allowing you to enjoy a wide variety of different experiences with one device.
Traditional vape kits are less wasteful than disposable vapes because you're not discarding a battery, circuit board and integrated circuit every few days.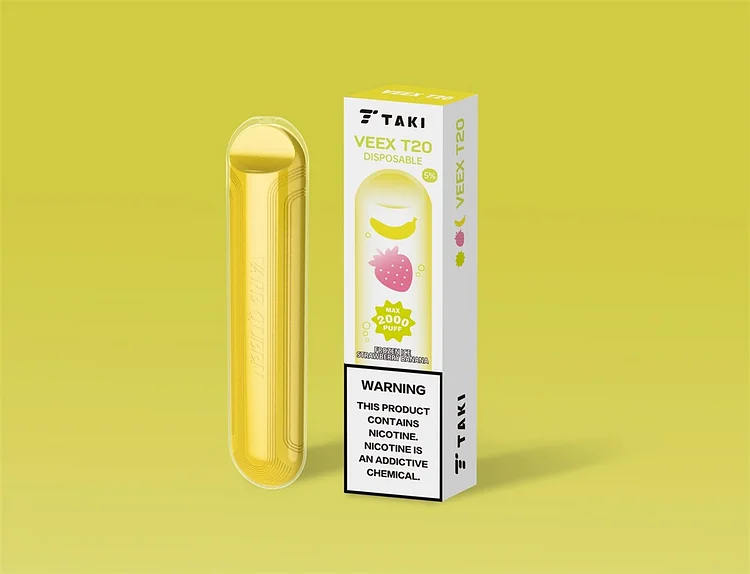 How to Buy a right Disposable Vape
Many famous e-cigarette brands have their own websites, Take Veex shopping website is veexshop.com. You'll always enjoy the best prices and selection when you buy online, so we hope you'll get your first disposable vape right here.
Next, you'll need to select which device you want to buy. The good news here is that it doesn't really matter which one you choose because modern disposable vapes are truly excellent devices. Choose your first disposable vape based on the number of puffs and the flavor selection. Remember that a device with a higher puff count will usually be a bit larger and less pocketable than one with a lower puff count. Here is some key features of disposable vapes which you may need.
Capacity:small capacity can meet your need of trying a new taste and easy to carry(Taki Veex M1 is 450 puffs and cute enough), and large capacity can meet your long-term travel, business trip and other scenarios(Taki Veex T29/T30/T3000 is over 3000 puffs).
Flavor:Even though the flavors of many disposable electronic cigarettes on the market are lacking, there are also some brands like Taki Veex that provide users with a variety of flavors to choose from. For example, the flavors of Taki T20 include Iced Mango / Iced strawberry banana/Strawberry cheesecake/Berry bourbon soda / Red Bull / Apple / Lemon cocktail / Iced peach / Iced pineapple / Iced strawberry / mixed plum fruit / Mint candy / Iced grape
Nicotine strength: How do you choose the right nicotine strength when you buy your first disposable vape? Thankfully, that isn't usually necessary because most disposable e-cigarettes come in just one strength: 5% or 50 mg/ml.Also available in 30 mg/ml nicotine capacity like Taki Veex T3000/T30
Exterior appearance:Buy the disposable vape that suits you according to your own preferences, such as a silky oval shape, or a streamlined shape with graffiti printed on it
Last:What To Look For When Buying a Vape
Next:How to choose your vape juice flavor