HOW TO QUIT SMOKING AND SWITCH TO VAPING?
Jun 09, 2022 by veexshop
In recent years, vape devices have achieved rapid development. Boxed formats have replaced tube formats everywhere. And smokers who want to switch to e-cigarettes to quit smoking are also overwhelmed by the options.
So, which type of vaping device is best for you. There is no easy answer to this question. Here's our guide to help you solve this big problem. Which equipment should buy?
Some smokers still prefer smaller devices that are similar in size to traditional cigarettes. But since the introduction of vape pod, more and more e-cigarettes use them. It becomes easy to convince smokers to choose them.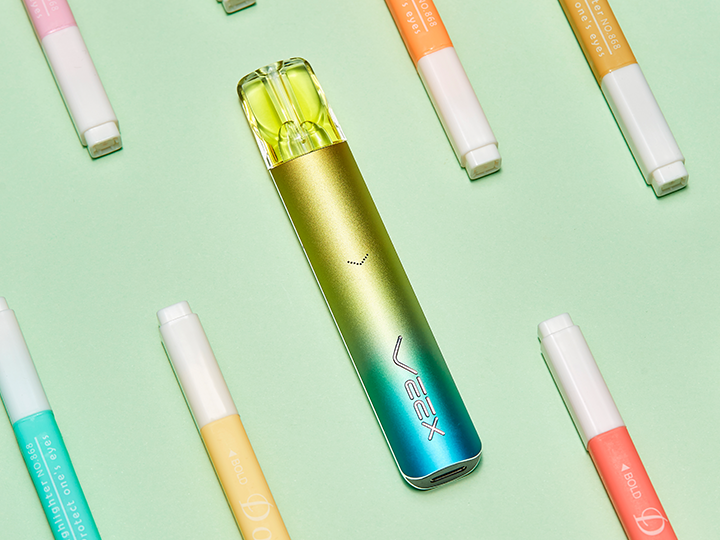 There are thousands of different flavors. Finding the perfect bottle of e-liquid for you is up to you. The key to successfully quitting smoking through e-cigarettes lies in the following two aspects. It's important to be able to test e-liquids before buying because you need to enjoy the flavor of your choice or you may get bored and give up on your efforts to quit smoking. We also recommend finding at least two flavors you like so you can alternate them throughout the day or every other day for maximum enjoyment. Well-being is a key factor when trying to quit smoking through e-cigarettes. The experience has to be more enjoyable than smoking.
The second ingredient, perhaps more important for comfortably quitting smoking, is of course nicotine. There is no need to be afraid of nicotine - smoking is dangerous because of inhaling the smoke, not because of nicotine (which acts like caffeine). Burning any plant-based material produces tar (about 70 carcinogens) that causes cancer, carbon monoxide that is toxic to the cardiovascular system (due to incomplete combustion), and fine solid particles that can cause breathing problems.
There is no risk of overdose because e-cigarettes add the extra hit you need; if you need more, you'll smoke more, and if you need less, you'll smoke less. Smokers know exactly how to measure their nicotine dose.
First, vaping is all about pleasure. Experimenting with different flavors and sharing new ideas are all part of the process. Don't be afraid to invest in your first device and liquids -- probably about the same cost as a pack of cigarettes. They pay for itself quickly - especially if you quit smoking right away or soon. So if you want to be successful in quitting smoking, start enjoying the experience, try new flavors, buy your favorite device, share communication ideas and experiences with other e-cigarette users, find fun in it, and make the most of what you can't enjoy while smoking cigarettes experience.
Finally, I would like to recommend a few very good electronic cigarette brands, such as VEEX, WUUZ, RELX, juul, geekvape, moti, voopoo, uwell, XIYO, TAKI, these brands have rich product lines and a variety of devices And pod flavors, you can get a great experience from it without having to spend too much.