How to set up your VEEX vape device?
Jun 16, 2022 by veexshop
Thank you very much for choosing VEEX, I believe that our products will not let you down, but before starting your vaping experience, it is necessary to make the correct settings, if you are not clear about these process steps, then please see the following process .
First, charge your veex device
A new e-cigarette typically takes about 2-4 hours to charge from empty to full, and a veex takes about 20 minutes and an hour to charge, depending on its size and battery type. Most pens should come with the necessary battery charging equipment in your kit, including the ink cartridge itself, an approved USB cable, and usually a wall adapter.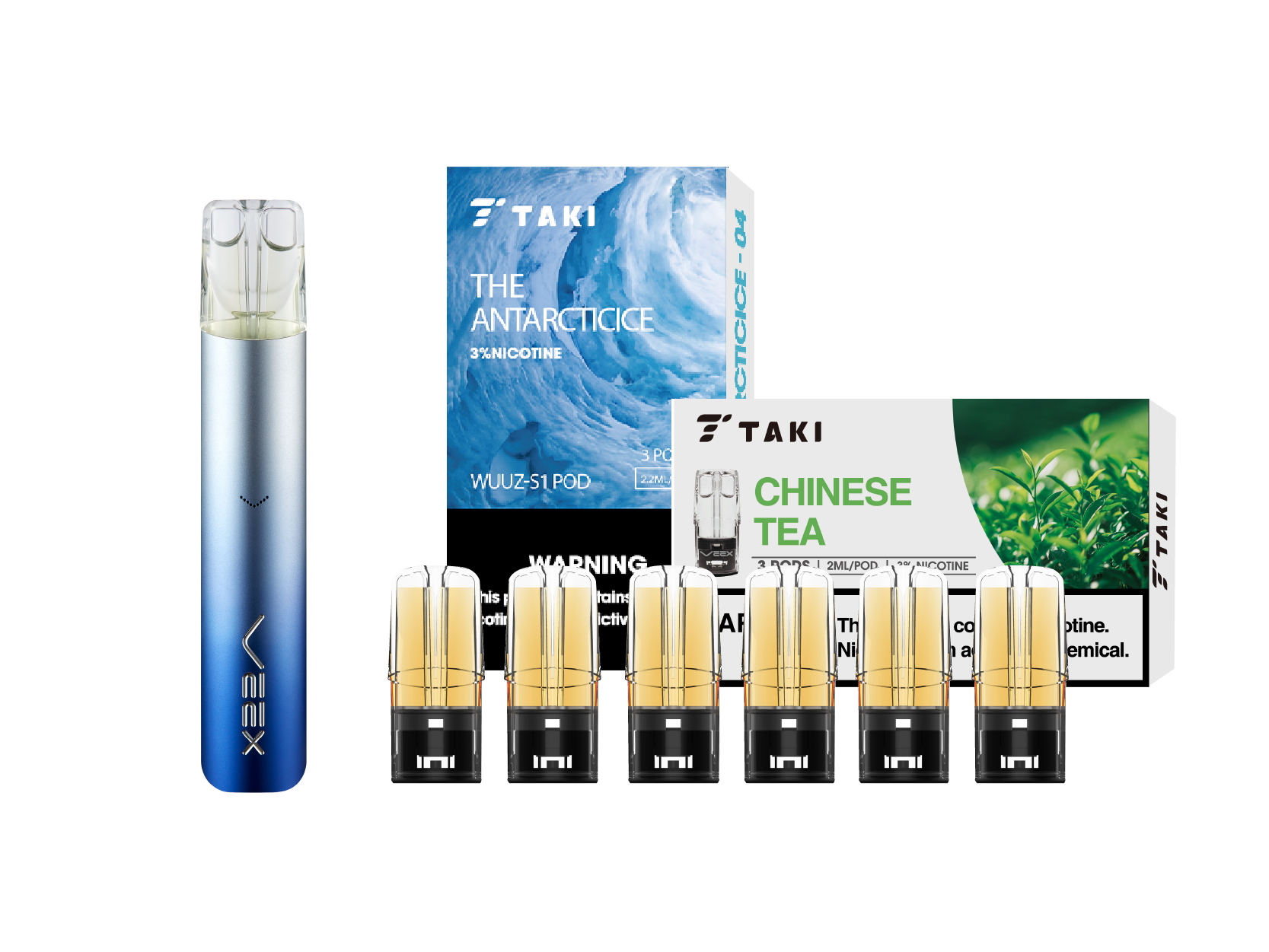 Then, check the coil of the device
The e-cigarette coil essentially causes the e-liquid to heat up inside the device, turning it into a thick vapor. When you take your vape apart, you can quickly find the coil because it attaches to the pen's wicking material, which is almost always cotton, but can sometimes be rayon, silica, or mesh.
Whenever you get a new pen, you'll want to make sure the coils are properly wrapped around the wicking material. If it's not tucked into the cotton and is in a tight spiral shape, then you'll need to take steps to fix it.
Without a fully tightened coil, you'll lose fluid through the surrounding air holes and won't be able to produce any steam.
To avoid a noticeable dry hit or an unpleasant burnt smell, you must first ensure that the wicking material is fully saturated with the e-liquid. The best way is to start the coil.
Starting the coils just means lubricating them before heating them up. By adding a few drops of e-liquid to the coil before filling the tank, you'll make sure the wicking material around it gets good and soaks ahead of time.
Only fully primed coils—and fully saturated wicking materials—can produce thick, delicious steam, so this is a critical step you can't miss. Vape experts recommend letting your e-liquid soak for about 2-3 minutes after filling the tank or pod to give it enough time to soak the cotton thoroughly.
Next, you can turn on the device and start your vape journey
Other things to note:
Every vape user has different preferences, so when we adjust the liquid ratio, we need to be aware that thinner liquids (50:50 or less, 1.0 ohms and above for coils) will require less heat to evaporate, so come out Smoother and easier to absorb. However, if you prefer thicker steam, try looking for something on the court with a 70:30 ratio with a sub-ohm device (coils below 1.0 ohms).
In conclusion:
If you want to have a good vape experience, then you need to try different devices and e-liquids until you find the one that suits you best, here I will recommend several good e-cigarettes, such as: TAKI VEEX V1, TAKI VEEX V4, RELX INFINITY, RELX ESSENTIAL. You can also follow VEEX, RELX, WUUZ, TAKI, juul, geekvape, moti, voopoo, uwell these well-known brands in the industry.