How to Vape CBD
Jan 06, 2022 by veexshop
There's a couple of ways you can see if vaping CBD works for you.
First up there's bottles of CBD oil that you can either vape on their own – or higher concentrates that you can drip a little into your usual e-liquid.
Depending where you shop this can be the cheapest method to see if it works for you.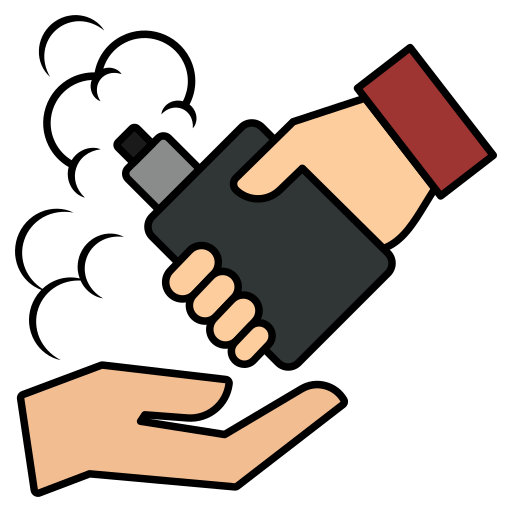 Icons made by flaticon
Sounds daft but you do need to make sure your CBD oil is vapable!
CBD is pricey – mainly due to taxes and the cost of the extraction process – however it doesn't have to break the bank and given you don't need much a 30ml bottle will last you a long long time.
As to the extraction process Kanavape for instance says:
We perform multiple extraction methods, including supercritical CO2, wiped film evaporation and steam distillation.

Quality and safety are the only factors at this stage of the process, we use the most advanced standards to obtain the cleanest form of CBD hemp extract.

The Liquid is obtained by incorporating the CBD hemp extract in an « E-Liquid-like » solution, so that it can be vaporized easily. We perform more than 20 tests and analysis to certify the potency and quality of all our ingredients.
Kanavape offers both a kit with cartridges and separate oils and I personally found these worked extremely well for me anyway – remember like most things we're all different.
My recent VSAVI CBD vape kit review shows that whilst still on the pricey side – the cost is slowly coming down.
My Harmony CBD e-liquid review is a good place to start particularly as these are not only flavoured but you can opt for added nicotine.
Harmony – who are extremely active in the science and and regulation of CBD production has a real vision for the future of CBD have a statement of intent to say the least:
We strive to provide affordable access to cannabinoids and improve personal well-being in harmony with nature.

We see a world where billions of people could benefit from cannabinoids, but most of them don't have a safe or legal way of using them.

We at Harmony use science, nature and business as tools to improve the quality and accessibility of cannabinoids.

Our goal is to support the development of a world where access to affordable cannabinoids is no longer a challenge, but a means of life improvement
As to Medipen, review here, and the possibility of it becoming available on the NHS, I have contacted the company but at the time of writing they unfortunately haven't got back to me on how that's going.