How VEEX is different from RELX & MOTI
Jul 11, 2022 by veexshop
We can compare VEEX with RELX & MOTI in various aspects such as price, flavors, pods, vaping puff, battery life, quality of product, charging, look, weight, and portability to choose the best one for users.
As observed RELX & MOTI starter kit is more expensive than VEEX.
VEEX taste is also more apparent and consistent as ingredients inside the e liquid are special. They both are compatible with each other. VEEX pod system price is lower and transparent so the users can see the amount of e liquid left clearly all the time from every angle.
All three brands' pod capacities are exactly as 2ml. But VEEX produces a more enormous amount of vapor as compared to RELX & MOTI so there may be chances puff number can be a little shorter than RELX & MOTI. Even VEEX pods have a larger capacity than RELX & MOTI, so they need a larger battery to support a longer vaping time. So, the battery life is longer than REEX according to specifications and requirements.
All three brands have a positive review overall, according to experienced users. Their tobacco flavor, taste and product experience are great.
To charge all the brand's users can use an Android phone USB cable and a Type C cable to charge. RELX & MOTI cables can be found anywhere and take 45 to 60 mins to full charge. While VEEX takes 10 to 15 mins to fully charge.
The structural component of VEEX is more appealing, and it feels less wobbly than a RELX & MOTI.
Everybody has their own inclinations. It's difficult to tell which one is better. Round and square shape plans both have their own benefits.
RELX & MOTI is smaller in size and is more portable but according to users, their sizes are almost the same as VEEX. Their manufacturers have managed to have good product quality at an affordable price.
E liquids are the center and quintessence of the product, particularly the nicotine quality in the e liquid. The nicotine utilized in the early e liquid was weakened by the first nicotine solution, which was exceptionally fundamental and couldn't wipe out the smell of the first nicotine solution in the e liquid. Presently, it has been supplanted by nicotine salt, which stimulates the human body less, yet tastes smooth and debilitated the throat hit.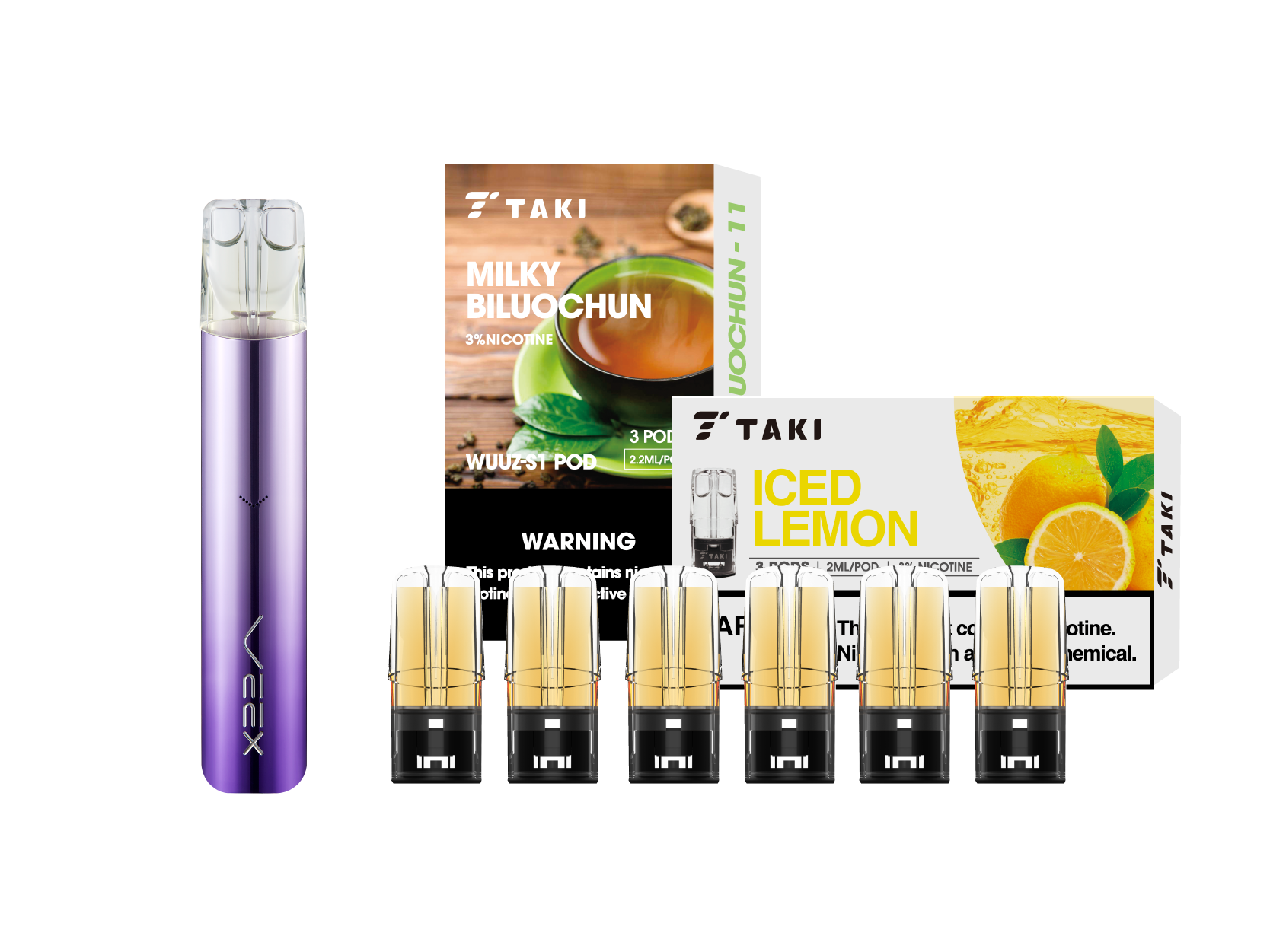 Electronic cigarettes with ceramic heating and nicotine salt technology are among the best in the vaping industry. VEEX tastes smooth and pure on the palate.
Hope this article would help you in choosing the best between the three brands.