Introducing VEEX and WUUZ: Revolutionary Vape Products
Mar 29, 2022 by veexshop
Introducing VEEX and WUUZ: Revolutionary Vape Products
Are you looking for a convenient way to smoke nicotine? Or simply a better alternative to smoking cigarettes? If so, you have come to the right place. Vapes have become quite popular, with more companies getting into their production and distribution.
TAKI is one of the most renowned vape companies globally. We are a subsidiary of VEEXTECH, overseeing the company's global operations. We currently operate in New Zealand, London, the UK, and Auckland. And, we have warehouses in Europe, Asia, and America. So, you can easily access our products regardless of your location.
So, what are our products? Read on to discover our vapes and why they are your best alternatives.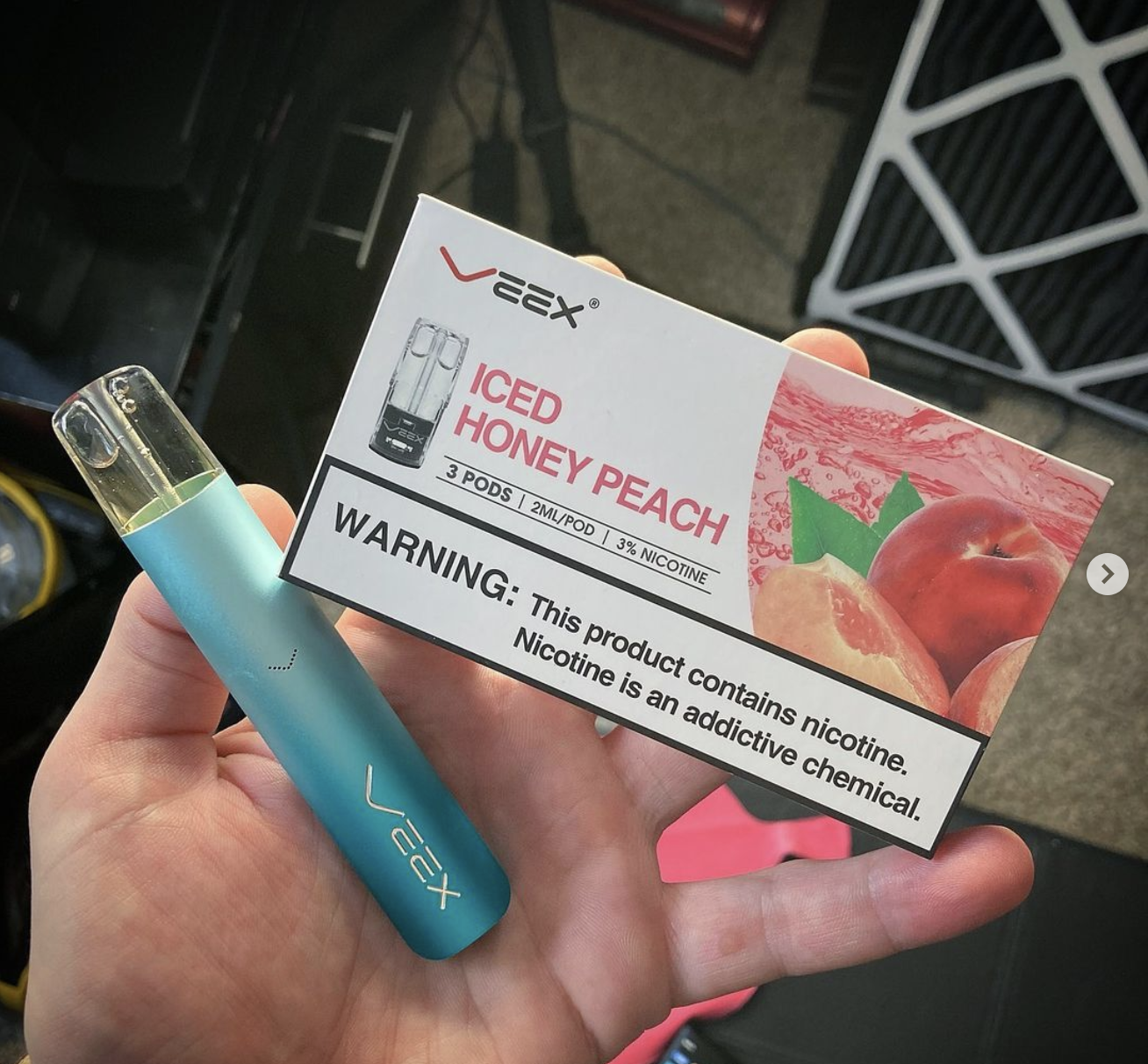 VEEX
VEEX vape is the new craze in town. It is pretty popular among users globally because of its flavors and packaging. For our sweet-toothed customers, we have flavors like popsicle flavor, iced honeydew, and orange soda. And we also carry lemon and vinegar flavors for users who appreciate sour tastes.
We realize that some of our clients like a more neutral taste. So, we also provide flavors like oolong tea and cheese matcha. Rest assured that our VEEX vapes have something for you despite your preference. Our taste consistency and prominence are unmatched in the industry.
We have also invested considerably in our VEEX vape packaging. OUR VEEX V1 vape device comes in 15 colors to suit different customer preferences. A space grey or winter snow vape pod is an excellent option if you prefer neutral colors. Wonderland pink, starry violet, and velvet red are on the other end of the spectrum, serving clients who like bright colors.
VEEX has also received positive reviews because of its charging convenience. You will need a Type-C charger, which comes with your vape device. The beauty of using Type-C chargers is that they are universally available. You can easily get a replacement at an affordable price should you lose or damage yours.
Our VEEX vape device contains a 380mAh battery that only requires 60 minutes to charge. A 380mAH battery also means that you do not need to charge your device ever so often. A full charge can take you through many hours of use.
VEEX devices are also compatible with various pods. VEEX V1 is compatible with VEEX V1 plus, WUUZ S1 vape pod, and XIYO X1 pod.
WUUZ
TAKI also provides WUUZ vape devices, disposable vapes, and vape pods. Our WUUZ products use the pod mod system, thus guaranteeing convenience for our customers.
Like VEEX, WUUZ comes in different flavors to suit varying taste preferences. The WUUZ S1 pod comes in over 20 flavors, with a nicotine strength of 3%. This pod has a capacity of 2.2 ml, so it is easy to carry. But, do not be fooled by its small size. You are guaranteed to get roughly 600 puffs from this product.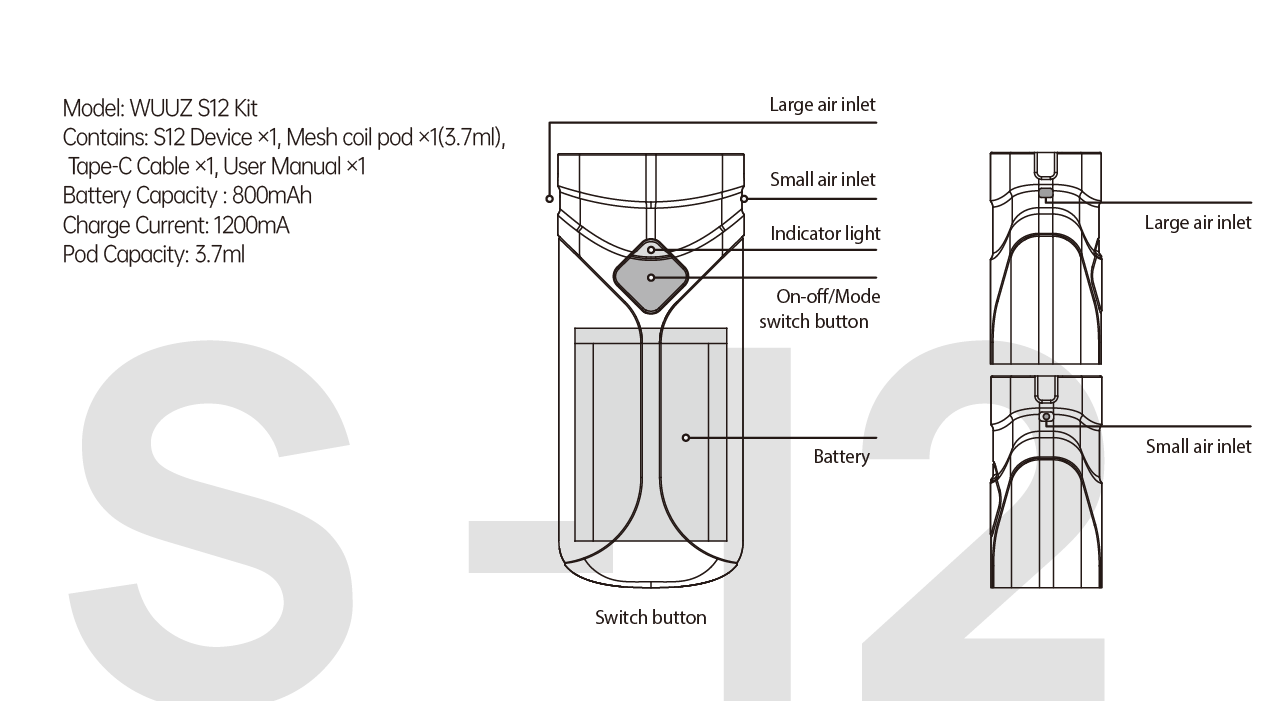 The WUUZ S12 pod is also quite popular. The pod uses mesh technology, allowing you to enjoy stronger flavors and produce more consistent smoke. Currently, there are nine flavors from which you can choose.
WUUZ vape devices carry different battery capacity ratings. WUUZ storm is an excellent choice if you are looking for a device with a long battery life. The product has an 800mAH battery, meaning that you can go for several days without having to charge it.
WUUZ devices also come in different colors to meet various clients' needs. So, rest assured that there is something for you in this product line.
Ready to Buy the Best Vapes?
Naturally, you may be wondering, "Where can I buy the vape?"
You can access our VEEX and WUUZ Taki vape options on our site. The site is easy to use as we have categorized the different products based on their types. And, we have various offers running, so you can get multiple vapes at discounted prices.
Visit our site for quality and affordable vape products today.