RELX Vaping Device: Usage
Apr 14, 2022 by veexshop
Now, you have recently purchased, or are considering purchasing, RELX vaping equipment from our store. Would you like to understand what you are up against? Today, we dedicate this piece to helping you figure that out.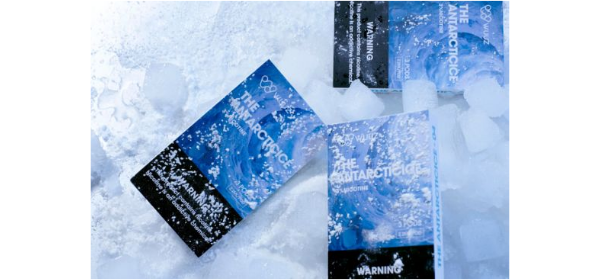 RELX Vaping Device
As a starting point, RELX recommends you familiarize yourself with the contents of the RELX Device Package. They made RELX vaping devices intending to be simple and hassle-free. Besides, they include a single unit in the color of your choice, including a type-C charging connection along with a user manual, in the bundle. And, you should not bother about the USB connection straight away because your new RELX vaping gadget comes fully power-loaded and set for use.
RELX Vaping Pod
The RELX Infinity pod pack has one pod that carries 1.9ml of e-liquid and typically lasts 300–600 puffs depending on the specific usage, which is relatively comparable to 3 tobacco cigarettes packs.
Retrieve the e-liquid or e-juice pod from its packing and place it all in the vaping device's chamber. This glides in effortlessly, softly adhering itself to the vaping device, ensuring that they kept the pods and devices united by a magnetic latch. There are no clicks or manual lock-ins.
You can easily substitute the e-liquid pod when it runs out of juice. Besides, RELX has over 20 flavors to choose from, with more to follow soon. This means there is something for everyone!
Battery
Although battery life varies depending on how frequently you are using the vaping gadget, a fully charged battery should last you the whole day, with average to occasional users getting 2-3 days out of a single battery charge.
Charging
Simply connect the included Type-C charging cable to the bottom of your RELX, then connect it to a smartphone charger to power it. When you put the cable straight into a power board, the voltage could surpass 2A, which is above the equipment's battery threshold. The LED indicator stays on throughout charging and shuts off when the battery reaches full charge. This only requires 40 minutes for a complete charge of your RELX vaping gadget. Therefore, DO NOT leave it connected to the charger for longer than 40 minutes, and once the LED indicator has turned off; unplug power as soon as possible.
Cleaning
Dust out the vaping equipment using a tissue along with some isopropyl alcohol occasionally. Also, you can wash the cavity of the gadget chassis using an alcohol-soaked Q-tip and then let it fully dry before using it again.
Storage
When you are not using it, consider storing your RELX products out of reach of children in a secure and dry spot.
Addressing Leakages
By drawing the liquid up into the air stream, you can induce a leakage. Here are some of the most prevalent causes:
Heavy mouthpiece puffing, so be considerate to puff lightly to avoid leaks.
Condensation built up in the pod compartment.Condensation may form throughout ordinary use and can collect below the pod; therefore, wipe it clean on a constant schedule.
Rapid air pressure changes.Because sudden changes in air pressure can aggravate leaks, always separate the pod from the equipment and keep the pods enclosed in a case throughout the air travel.
Squeezing or sucking on the mouthpiece.When puffing on the pod, avoid biting or squeezing it; instead, keep your mouth relaxed.
You can still use a leaky pod; simply clean up any spilled contents before re-inserting it into your vaping equipment.
Last:Buy Your Vape Online
Next:Why Is VEEXTECH Famous As Compared To Other Vaping Devices?