Switch to quit! Unmatched value and support for beginner vapers!
Jun 10, 2022 by veexshop
Hoosing the right starter kit to quit smoking as a new vaping user should be easy, but that's not because there are few organizations that can help you put together the right package to help you quit smoking and learn how to vape at the same time. VEEX is fortunate to have the NHS Quit Smoking Scheme in the UK, one of the best in the world, and organisations such as Cancer Research UK offer plenty of help and support to round out your smoking cessation journey.
But which device is the best? What type of e-liquid? What strength of nicotine? And, how do you actually vape? Our switch to quit plan follows the NHS plan with some very important differences. Unlike their programs, we provide guidance on how to use e-cigarettes and the best equipment to get started. NHS programmes recognise vaping as a proven way to quit smoking, but they do not help quit smoking. Sadly, a lot of people end up buying starter kits that aren't suitable for novice vapers and are often put off. We've got you covered. Our plans include everything you need for vaping and behavioral support to help you stay on track.
Switch to quit smoking - it's in the bag!
VEEX V1 is VEEX's exclusive turn to smoking cessation program that includes everything you need to quit smoking.
The Right Kit - A beginner vape kit that includes everything you need for your first month.
The right support – behavioural support (designed around NHS programmes) to ensure you stay on track.
Deep Product Discounts - If Switch to Quit is your first purchase at Ibiza Club, you'll get 20% off any purchase for the first three months.
Why create a program?
NHS smoking cessation programmes are world-class, but there are still gaps. While they do support the decision to quit smoking through the use of e-cigarettes, they offer no support in recommending which is the best starter kit and how to use e-cigarettes. That's why we created a beginner buy-in scenario
The Beginner Purchase Plan includes the following.
E-cigarettes or refillable Vape Pods.
When you buy electronic cigarettes on our website (www.veexshop.com), you only need to buy 10 or more vape pods to get the VEEX V1 vape device for free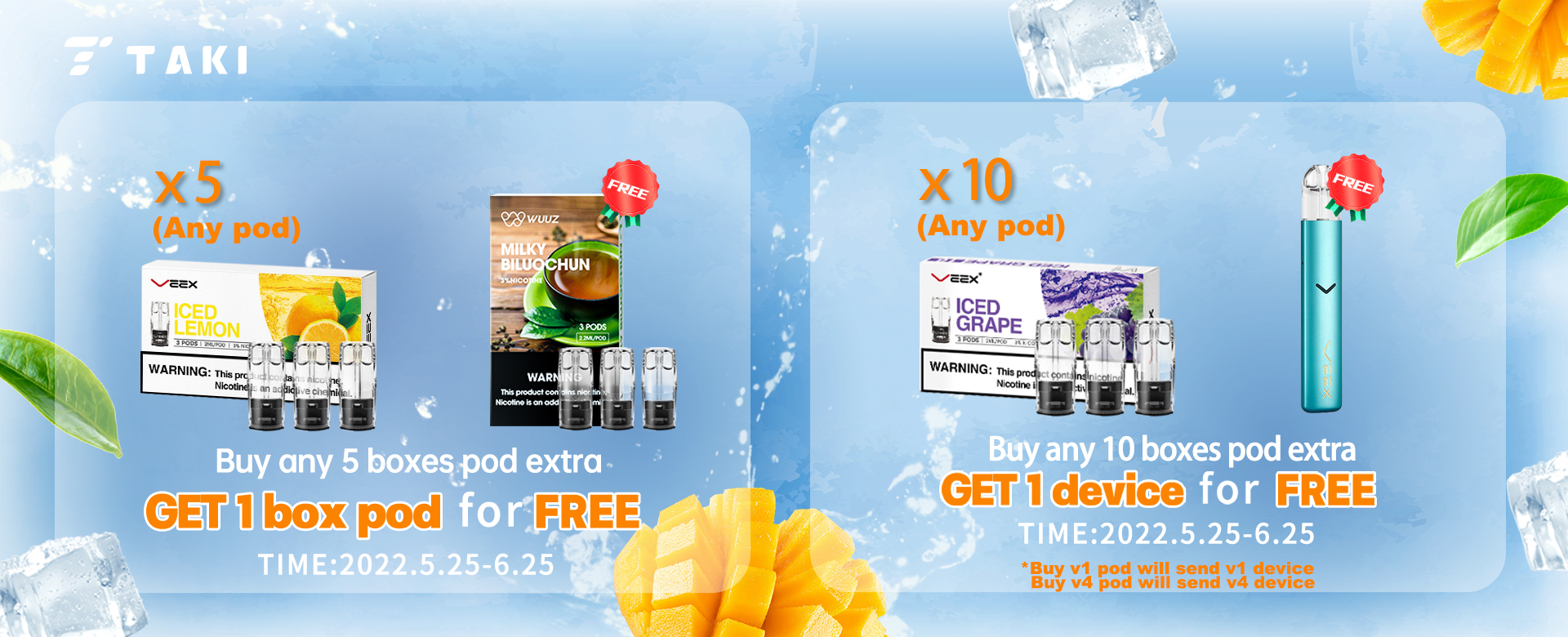 We do not recommend using sub-ohm devices when you quit smoking for the first time. Sub-ohm devices are more suitable for more advanced vaping users.
A variety of flavors for you to choose from.
One month is enough for most moderate smokers. You can choose any flavor or type of e-liquid.
Replacement Parts for Your Vape Devic
During the first month of quitting smoking, it's important to carry and organize your vaping supplies with you, so you'll never find yourself without them when the craving hits.