VAPE: KNOW THE MYTH & NEED
May 10, 2022 by veexshop
Cigarette smoking causes more than 4.8 million deaths every year across the United States. This is nearly one in five deaths. Smoking is the primary reason that causes more deaths each year than the Human immunodeficiency virus (HIV), Illegal drug use, Alcohol use, Motor vehicle injuries & Firearm-related incidents. These all add up to a massive win over time.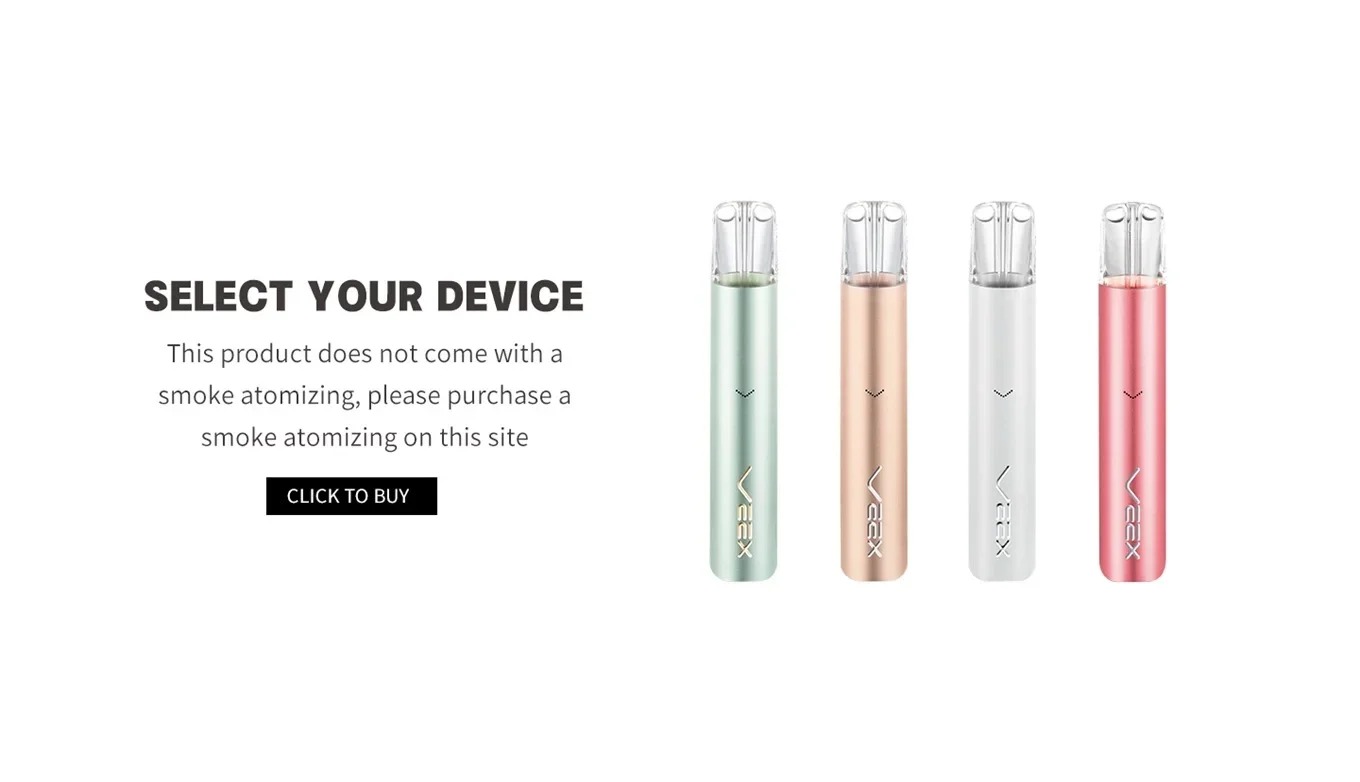 Long term smoking habits and tobacco addiction cause continuous financial loss and health hazards. It puts one's life at high risk and affects family and friends in the form of passive smoking. Though quitting smoking addiction is quite challenging, it has become possible with Vaping and Vape pods.
Vaping vs smoking
Smoking electronic cigarettes are considered a safer option than regular smoking. This is good for your health. Vaping is used as an alternative to conventional smoking. Vape Pods is used with "e-juice" filled cartridges mainly containing nicotine extracted from tobacco, propylene glycol, flavourings and other chemicals. Vaping is to be done using Vape pods that give similar pleasure to the user as of smocking and is less harmful to health.
It helps you quit smoking to a large extent. The e-liquids used in these devices are less harmful and do not leave any residue, such as tar, in your lungs. Also, it does not affect people around you when you smoke. Some health expert's claim that Vaping is almost 95 % safer compared to smoking.
Vaping is considered less harmful than smoking. Health experts count the benefits of being smoke-free, including improved lung and heart function and even better senses of smell and taste. Besides this, there are no noxious odours: One of the biggest advantages of vaping is that you and your clothes, house, and car won't smell of smoke anymore.
Vape is available under various names & brands such as Taki, Innokin, Joyetech, Vandy, Vape, SMOK, Horizon, VaporFi, Single etc. However, the vape users liked the most popular brand Taki which is being used under the brand name VEEXTECH in China, and its best-selling product is V1, the famous flavour of are Chinese tea\ Iced Lemon. VEEXTECH is also famous for transparent vape pods; likewise, VEEX, WUUZ, XIYO focus to produce transparent vape pods for vaping. The transparent Vap Pods allows user to have an eye on the quantity consumed and left balance to him/ her. The hot-selling flavour pod of WUUZ is The Antarctic ice.
A large variety and collection of world-famous vape Pod brands are available online at www.veexshop.com that extends variety and different available flavours & tastes of Vape. A wide range of Vap devices from $ 22 onwards are available online. These brands include WUUZ Storm, VEEX V1 Vape, VEEX V4 PAI Vape, WUUZ S2 Vape as well Vape disposable cartridges. The user may hand-pick Vape Pod & Vape Cartridge as per one's choice and requirement.
If one wishes to enjoy the smocking pleasure with less health hazardous, It is then advised to switch to Vaping immediately.
Last:How to choose your vape juice flavor