VEEX Device vs MOTI Device, which is better?
Jul 18, 2022 by veexshop
What's the user experience of the mainstream pod devices from VEEX and MOTI? Which one is better?
As the world's cigarette production decreases, the sub-sector represented by e-cigarettes has witnessed high growth. In China, the main e-cigarette products are vape pen for e-liquid. Its basic structure includes battery part, atomizer and pod. And the e-liquid in the pod usually consists of nicotine, propylene glycol, glycerin and essence. Unlike cigarettes, it has no open flame and no tar. The atomizer is powered by a battery pack that converts the e-liquid nicotine into vapor in the pod, providing the user with a smoking-like sensation.
We have selected two brands of vape devices in the vape market in China for review and comparison, VEEX V4 PAI Series Device and MOTI Classic Device. The reason why we've chosen these two brands of products is that both of them are the latest products in their respective vape device lines, and they are both supportive of pod replacement. Every puff of these vape pod systems is made by heating medium to complete the atomization process of the e-liquid. Besides, either VEEX or MOTI is very popular brands. The starting line of these two products is basically the same.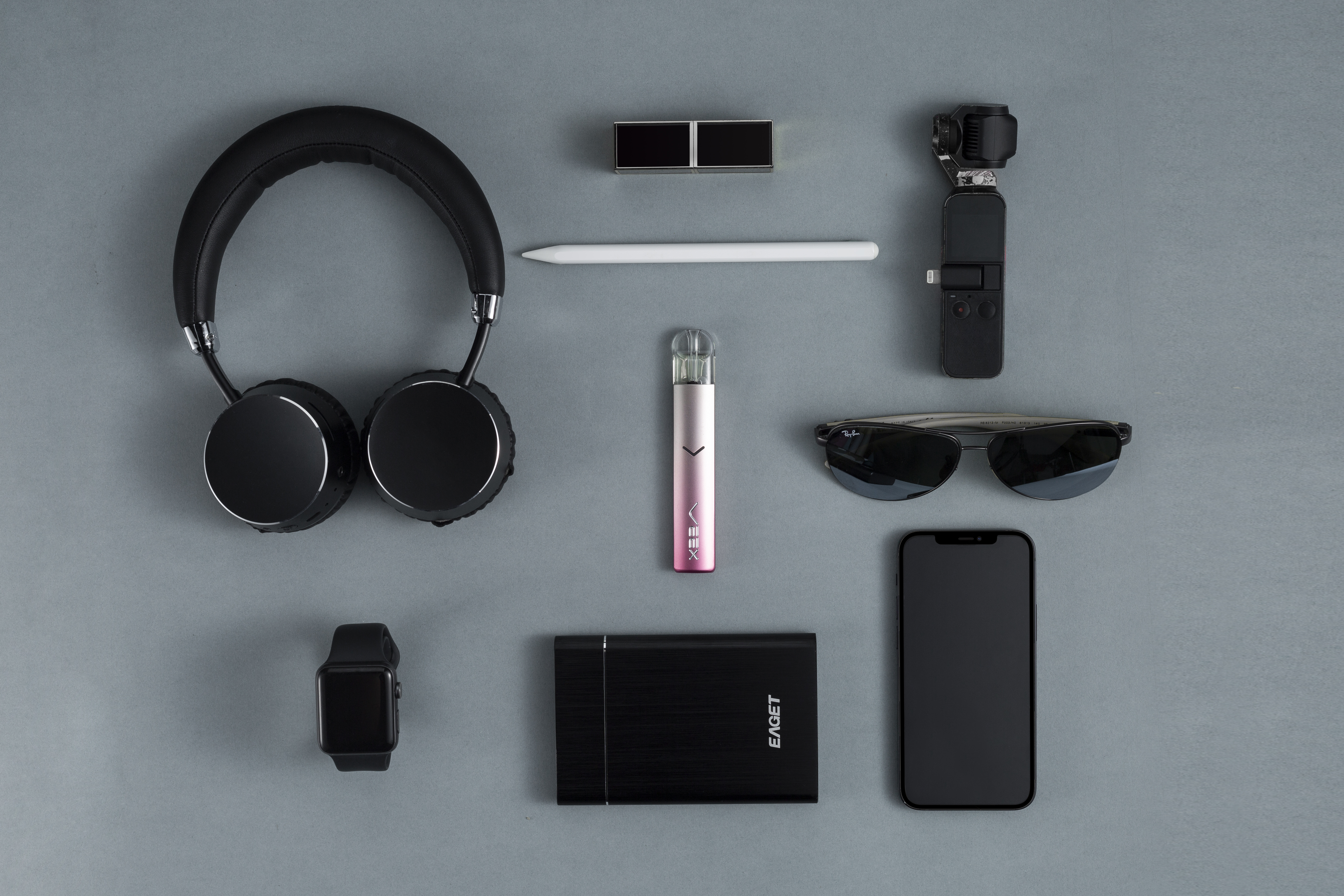 1.Packaging design
There is no surprise that the first thing we look at is the packaging design. Although vape devices are not as common as cell phones, some of the unboxing experience and product design is still well important.
The dimensions of the vape device from VEEX are 88 x 19.60 x 10.49mm, while MOTI vape device are 115 x 20 x 10mm. In practice there is not much difference. Both items are vape pen shaped and designed delicate. They are rather light and therefore suitable in any pocket and perfect for vaping on the go. The whole body of these two items is non-planar design, front and rear are the arc design, and the bottom is the injection interface attached with USB charging cable. The differences are that VEEX designs a V shape indicator lamp in the middle and at the bottom is a vertical LOGO style in the front of device, while MOTI vape kit comes with a M in a circle shape indicator light in the middle and at the bottom is horizontal LOGO. It is worth mentioning that VEEX vape pen comes with integrated metal shell, and the unibody is precisely forged from aviation aluminum, which means in terms of heat resistance VEEX has a more impressive performance.
2.Battery parts (battery capacity, rechargeable)
As mentioned earlier, both of devices of two brands are rechargeable. There is a USB-Type C charging cable plus the instruction shorten the distance between the user in VEEX vape kit. And MOTI vape kit delivers a Micro USB charging line same with the manual. Surprisingly, equipped with 380mAh battery VEEX only takes 25 minutes to fully charge. It is really a great convenience.
3.Atomizer (Device + Pod)
The heating medium in the vape devices is responsible for the full atomization of e-liquids, which affects the atomizing efficiency and the atomization taste of pod system. It is the core component of vapes. The heating technology of MOTI originated from a company called Smoore, meanwhile, VEEX has its self-owned factory and insists on product innovation with the driven "VEEX Technology, Geek Creation". Anyway, since their manufacturers are both based in China and close to the supply chain, both brands are able to control the supply chain and product quality closely at a low cost. What's more, both products have over-inhalation protection reminders to avoid excessive intake. It's hard to ignore the light and vibration of the devices when vapers vaping too much at short notice.
Similar with MOTI vape kit VEEX uses ceramic coil as heating medium. With smart constant power the ceramics make it possible to control pressure intelligently, which increases the atomization stability.
When it comes to vape, it can't be inescapable to look at pod systems. Initially, While MOTI pod delivers a 1.8mL e-liquid capacity, VEEX has fully 2mL and 3 regular pods are satisfactory. Surprisingly, besides VEEX V4 pods VEEX device is also well compatible with its VEEX V5 pods, TAKI R5, WUUZ S4 and other brands' pods such as RELX Infinity pods. On the contrary, each pack of MOTI has only 2 pods and other kinds of pods are incompatible with this Classic Device. Although both pod systems are not in the state of e-liquid leakage because of 5 layers of leakage prevention, e-liquid capacity and compatible pod numbers of MOTI may be a little frustrating.
4.Flavor
As we've mentioned, MOTI delivers only two pods, what about the flavors? Unfortunately, MOTI has only 3 kinds of flavors and a low degree of fidelity in tobacco. 2% nicotine is although very soft, and it really can't feel a tobacco-like flavor. In addition, the three flavors compatible with MOTI pod have a lower degree of coolness and throat hit but a higher degree of sweetness, which may be not so friendly to salted smokers who do not like too sweet. Maybe it is to make it more acceptable to vape beginners? On the other side, thanks for a large number of compatible pods, VEEX-vapers can taste at least 48 flavors. They range from fruit to Chinese characteristic beverage, such as Green Tea and Biluochun Tea, not to mention that there is also tobacco flavor suitable for those, who want to slowly quit smoking through vapes to reduce damages caused by smoking but also enjoy a truly satisfying vaping session. Moreover, the nicotine level in the e-liquid of VEEX is 3% for normal. That's also a satisfaction for vapers.
5.Price
After all this, we finally have a chance to talk about price. Because of estimated taxes MOTI Classic Device is finally fast 15 dollars more expensive than VEEX V4 Device without taking shipping into account. So basically, VEEX V4 Device has done a better job than MOTI vape.
6.Verdict
On customer feedbacks we can see on the internet there are few but quite good reviews about both products. To sum up, MOTI is not ideal in the diversity of e-liquid flavors and the taste of tobacco. If you prefer a heavy tobacco flavor, demand for diverse flavors and are in strong frequent desire for vaping, VEEX can be a recommended choice because of its multiplicity and flash charging ability. If you are a beginner, MOTI is also sensible.
review of MOTI