VEEX is on the List of Annual Vape Brand 2020
Feb 10, 2022 by veexshop
New Steam Consumption has recently conducted a comprehensive experience and evaluation of various brand products from the product level through professional smokers, atomization test researchers, e-cigarette players, and senior users. Product experience and evaluation mainly include: throat hit, richness, E-liquid, original degree, amount of vapor, whether e-liquid is fried, whether the e-liquid is leaking, suction resistance, battery capacity, power display and reminder, appearance, material, craftsmanship, nozzle comfort, grip comfort, etc. 15 aspects of comprehensive scoring, and finally summarized this list. This time, VEEX was selected, which represents the affirmation of e-cigarette consumers in the field of atomization.
In 2020, under the normalized environment of the epidemic situation, standardized management of supervision, continuous improvement of quality requirements, coexistence of brand names, and continuous expansion of offline channels across the country... The environment is changing rapidly, changing the original industrial structure and form, and providing e-cigarettes. Those who have put forward higher requirements, opportunities and challenges follow, and industry competition is becoming increasingly fierce.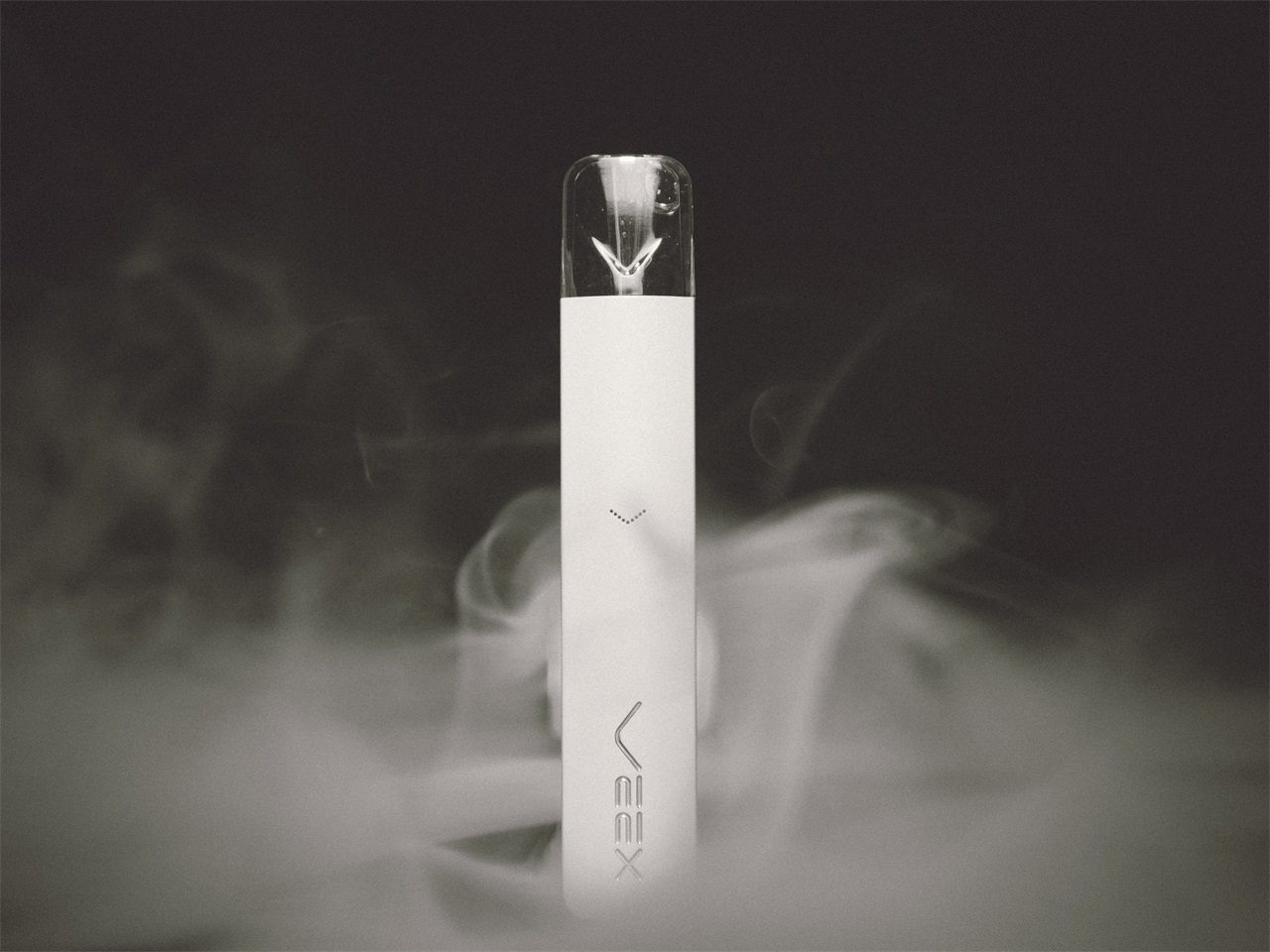 It is precisely based on the complex international market environment, VEEX is seeking change while maintaining stability, and insists on the exploration and innovation of atomization applications. The self-developed intelligent constant voltage chip, larger power output, larger battery capacity, and smaller cigarette mod, it meets the needs of young smokers for products. In terms of taste experience, the precisely adjusted ceramic atomizer fully absorbs the e-liquid, consumers exhale and breath in a comfortable suction resistance, and feel every fine-tuned taste that is finely adjusted in coolness, sweetness, and acidity. The three-dimensional presentation of throat, throat, and fullness has become the long taste and full layering that users often feel. In the innovation and exploration, in addition to the upgrade of experience and taste, the upgrade iteration of the smoke bomb airway, the multi-layer leak-proof design, and the reduction of the probability of oil leakage are all innovative promotion of the self-demand of the finished product.
To some extent, innovation is a reclassification of everything in the world. New definition means new gameplay. In the fierce e-cigarette track, the ability to accurately grasp the needs of consumers and create products that meet the user experience is the direction that VEEX has been thinking about.
Take the VEEX V1 series as an example, as a new electronic cigarette product featuring "small mod, big vapor", it combines with exclusive intelligent constant pressure chips, not only with its high power, continuous and stable structure, it is possible to realize the taste of big vapor, it can also quickly track the number of users' puffs and automatically remind users of the number of puffs. An anti-leakage switch is installed in the cigarette rod, which can effectively prevent condensate from entering the main board. The body adopts CNC diamond cutting and oxidation process, which has a delicate hand feeling and is filled with dimensional engraving details from the inside to the outside. In addition, VEEX has also established an in-depth supply chain and quality management system, and established an exclusive e-cigarette research and development room and a flavor research and development room. Any new flavor that is launched on the market must go through layers of screening and strict control.
Each time a consumer affirms, it is precisely based on VEEX's in-depth research on the industry segments, deep cultivating products and technology tracks, and insisting on being full of pioneering and innovative spirit in practice. This is the foundation of WIK's survival and development.