What is the meaning of PG/VG ratio in vaping?
Jun 22, 2022 by veexshop
When you purchase the vaping e-liquid, you will see the ratio of PG/VG in description. Different ratio will bring different effects in your vaping experience with every aspect. Such as the smoothness, throat feeling and taste. Next ,we will analyze the difference between them in the following three aspects, so that beginners can choose electronic cigarette liquid according to their own preference.
Smoothness.
The thickener properties of VG make it particularly good at creating nice thick clouds during atomization. The thickness of the steam gives the user a richer oral experience, which many describe as smooth. VG e-liquids produce more vapor, which sometimes reduces or hides the flavor. But eventually, the rich steam translates into a smooth feeling in the mouth and throat. When you exhale, the thick, smooth steam stays on for longer.
E-liquids high in VG tend to create larger, denser vapor clouds.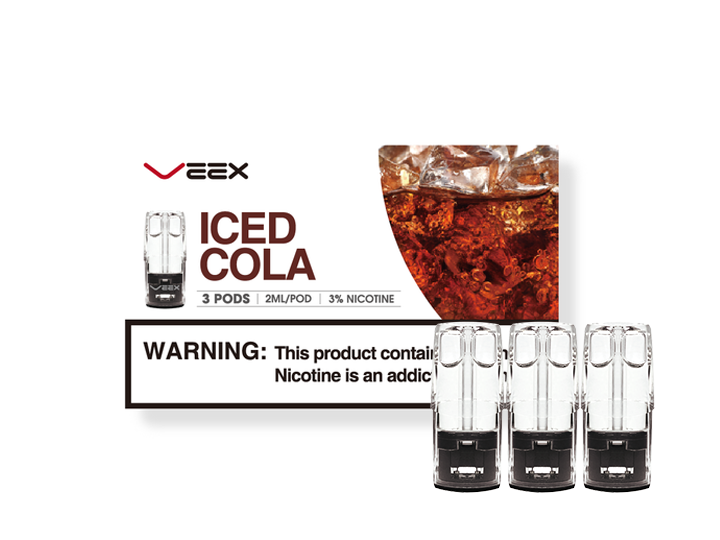 So players who like big smoke can choose smoke liquid with a higher vg ratio.
throat sensation
When nicotine is inhaled, it tends to produce a strong physical sensation in the back of the throat. In the industry, this feeling is what users call a "sore throat." Because PG is a particularly good nicotine carrier, "sore throat" is often seen in e-liquids that are high in PG.
While not always the case, PGs tend to provide this nicotine-related throat sensation that many vapers prefer.
Smell
As a natural chemical, PG is slightly better at carrying flavor components than its VG counterpart. Because of this, the flavor of the vapor is often slightly intensified when vaping oils with higher PG content are smoked.
This doesn't mean your VG liquid doesn't have a taste, just that it may be more subtle, whereas with PG liquid, the taste is easier to discern.
Through the above analysis, you should basically know how to choose your favorite e-liquid.
Not all e-cigarettes can accommodate all VG or PG ratios with the same efficacy. Thick fumes from VG fluids can often clog the coils, especially if they are on the smaller side. If you're looking for the smoke experience of a VG, sub-ohm devices are usually more suitable.
Also, rebuildable mods will give you some flexibility in coil size, so you can get some more durable ones.
in conclusion
While allergies to PG and VG are rare, some people may be more sensitive and observe some throat irritation from one chemical to the other. PG sensitivity tends to be more common, so if you know you're susceptible to skin or throat irritation, you may want to choose a high VG fluid first.
If you are accustomed to smoking e-cigarettes in public and do not want to overly affect the attention of others, then choosing a high pg e-liquid must be more suitable for you, you can enjoy quietly
Pg brings you a rich taste experience.
Understanding the difference in VG and PG ratios can significantly affect the quality of your vaping experience. It lets you control everything from flavor to steam smoothness and vapor cloud density. At VEEX, you can choose from a variety of flavors of e-liquid to customize your own vape experience. We recommend that you take the time to find the type of e-liquid that suits you best.