What to Consider When Choosing a Vape Device
Mar 31, 2022 by veexshop
What to Consider When Choosing a Vape Device
Do you want to join the wagon of vapers but do not know where to start? If so, you have come to the right place. TAKI is one of the most popular vape sellers online. That is partly because we genuinely care about our clients' satisfaction with our products.
In that spirit, we have created a list of factors to consider when choosing your first vape device. It's easy to get confused by the many available options. But, don't worry as we have you covered. Read on for tips to guide you as you delve into vaping.
Choose the Right Vape Seller
Finding the right vape seller is crucial to enjoying your vaping experience. Your seller will determine the quality of your first vape. And they will also shape your entire shopping experience. So it's crucial to find the right one.
What characteristics does the right seller have? Firstly, they'll have a wide variety of products to choose from so you do not settle. TAKI wins in this regard because of our extensive vape collection. We sell VEEX, WUUZ, and RELX vape products. Any experienced vaper can tell you that these are some of the most prominent brands.
Also, the right seller will have a good reputation. Our customer reviews say a lot about the quality of our products and associated services. Most customers have nothing but good things to say from working with us. Couple that with the fact that we're a subsidiary of VEEXTECH, a global vape manufacturer. You cannot possibly go wrong when you choose us.
Compare the Various Vape Products
We cannot stress the need for research enough when buying vape products. Understand what each product offers, then choose based on your immediate needs.
Many buyers are often confused about whether to buy the RELX vape pod or VEEX vape. Both are excellent options, but one will outdo the other depending on your needs.
For example, the VEEX starter vape pod is cheaper than the RELX kit. So, VEEX will be preferable for someone on a budget. Understand what each product has to offer before making your decision to ensure you make the right one. Luckily, the TAKI website clearly outlines various products' features. So, finding all the information you need will be easy.
Consider a Device's Battery Capacity
This is an essential factor to consider if you are always on the go. You will also need a TAKI vape with a long-lasting battery if you are a regular vaper.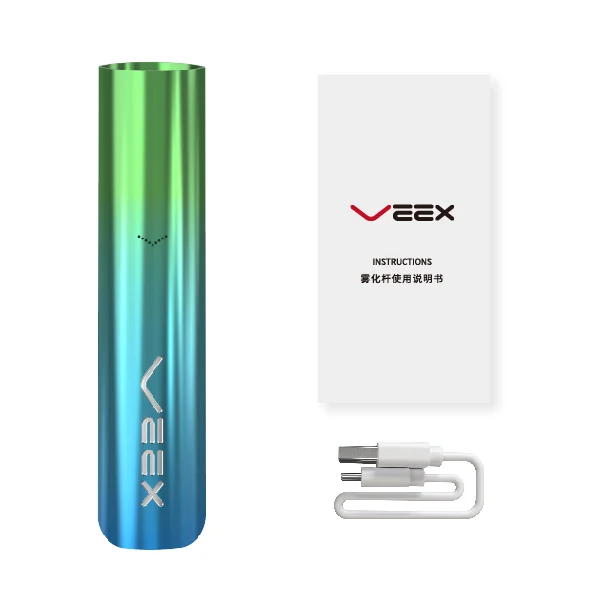 Our VEEX V1 vape device contains a 380mAh battery, which can last a few days if you are not a major vaper. However, you'll need something in the lines of a WUUZ S12 pod mod if you're an avid vaper.
This device contains an 800mAh battery, allowing you to smoke for long periods without recharging it. It is also an excellent option because it requires a charging time of 40 minutes. No other device can offer the same battery capacity and charging efficiency benefits.
Consider Your Preferred Vaping Style
There are two vaping styles: straight to lung and mouth to lung. Straight to lung vapers mainly go for sub-ohm vape devices. But, straight-to-lung vaping is not recommended for newbies.
Instead, consider mouth-to-lung vaping. Most of our TAKI vape options are best used for this style of vaping. So, finding the most suitable device will be easy.
Find the Best Vape Pod Today
TAKI is undoubtedly the best in all products relating to vaping. Explore our vast inventory today for some of the best pods and vape devices in the market.
Last: VEEX and WUUZ: Everything You Need to Know