Why did I give up the MOTI and choose VEEX?
Jul 18, 2022 by veexshop
I am an ordinary office worker and have been exposed to tobacco for more than 10 years. I have been using vape pods for more than a year, so I should be a new user of vape pods. At the beginning, I was a fan of traditional tobacco and felt disgusted by the vape pods advertisements on the street. It was not until my colleagues began to smoke vape pods that I began to accept them. It was only when I started using vapes that I realized they were much healthier than traditional tobacco.
USE MOTI S LITE
At the beginning, I was a loyal customer of MOTI. I still remember that I bought one MOTI S LITE device and two boxes of MOTI S LITE pods at that time, which cost a lot. Although MOTI S LITE device is convenient to use and MOTI S LITE pods have good taste, the high price made me hesitate to buy each time. The MOTI S LITE device is $39.99, and the MOTI S LITE pod is 99 yuan per box, which is a little cheaper when there are discount events, but with the increase in demand, such high cost of use makes me feel overwhelmed. I spent less on vape pods for a long time because they were expensive. I have been looking for similar products on the market, hoping to find a cheap vape pod with good taste.
About half a year ago, I found VEEX in a vapes store, and the owner recommended this product to me, along with the trump flavor of vape pods. I prefer some cold, tea flavored vape pods, and I was very happy to see the recommendation of the owner. For the first time, I tried VEEX's lemon and Chinese tea flavor vape pods, which were really amazing, not only the taste, but also the price was more acceptable compared to similar brands. Until now, I still use the products of VEEX. The equipment I bought for the first time is still in good condition and can be used. There are still many discounts on official e-commerce website. Several colleagues around me also chose VEEX because of my influence.
MOTI S LITE vs

VEEX V4
Since the author has used these two products for the longest time, I will compare them to see which product has a higher cost performance. Because of the different product models, different consumers have different preferences. Today's comparison is just for reference, welcome to leave a message and interact. Due to product updates and upgrades, if there is any discrepancy in some information, please compare it at your discretion.
Price – VEEX vs MOTI
VEEX V4 device: $33.99
MOTI S LITE device: $39.99
As can be seen from the price, MOTI S LITE device is 20 percent more expensive than VEEX V4 device, and price is often a key consideration for new users.
Flavors – VEEX vs MOTI
VEEX: 27 flavors, 15 for Ceramic Coil Pod, 7 for Cotton Coil Pod, 4 for 0 Nicotine Pod
MOTI: 25 flavors
There's not much difference in the number of flavors, but VEEX's products are more diverse. Ceramic Coil Pod is more extreme, cool enough, taste reduction is also good. Cotton Coil Pod taste is softer, taste reduction degree is high. 0 Nicotine Pod can let more people dare to try vapes, don't worry about nicotine addiction. Compared to VEEX, MOTI's products are more conventional.
Pods – VEEX vs MOTI
VEEX: $14.99/1 pack (3 pods), 2mL/pod, 3%/0 nicotine
MOTI: $14.99/1 pack (3 pods), 1.8mL/pod, 5%/3%/2% nicotine
In general, there is little difference between the two on the list price, but I have found that VEEX has more discounts and more activities in the actual purchase. The VEEX Pod has a larger capacity, and the nicotine content is better suited to the user's needs. Also, 5% nicotine for most vape enthusiasts is less habitual and unhealthy.
Battery - VEEX vs MOTI
VEEX: 380mAh
MOTI: 400mAh
VEEX battery life is slightly shorter than MOTI according to the specification.
Charging convenience – VEEX vs MOTI
VEEX: VEEX's devices use an ordinary Type C cable to charge and supports fast charging, taking just 20 minutes to fully charge without worrying about continuous use.
MOTI: MOTI's device also use an ordinary Type C cable to charge, but taking 30 minutes to fully charge.
Device appearance– VEEX vs MOTI
VEEX: The appearance of VEEX's device is simple and elegant, the brand logo is conspicuous, and 8 colors can meet the needs of most consumers.
MOTI: The MOTI's device also has a variety of colors, but the length of the device is slightly shorter.
Conclusion
Only from the comparison of the basic parameters of the product, the difference between the two is not very big, but the price of the product and the taste of the pod are the focus of consumers' choice. VEEX's pods are impeccable in taste richness and product quality, and the price is more favorable. The MOTI's pods are less suitable for a relatively small number of people, slightly inferior in some extreme tastes, and relatively high in price. As the saying goes, there are 1000 Hamlets in 1000 people's heart. This product comparison is only my personal opinion. Different people have different feelings for different tastes.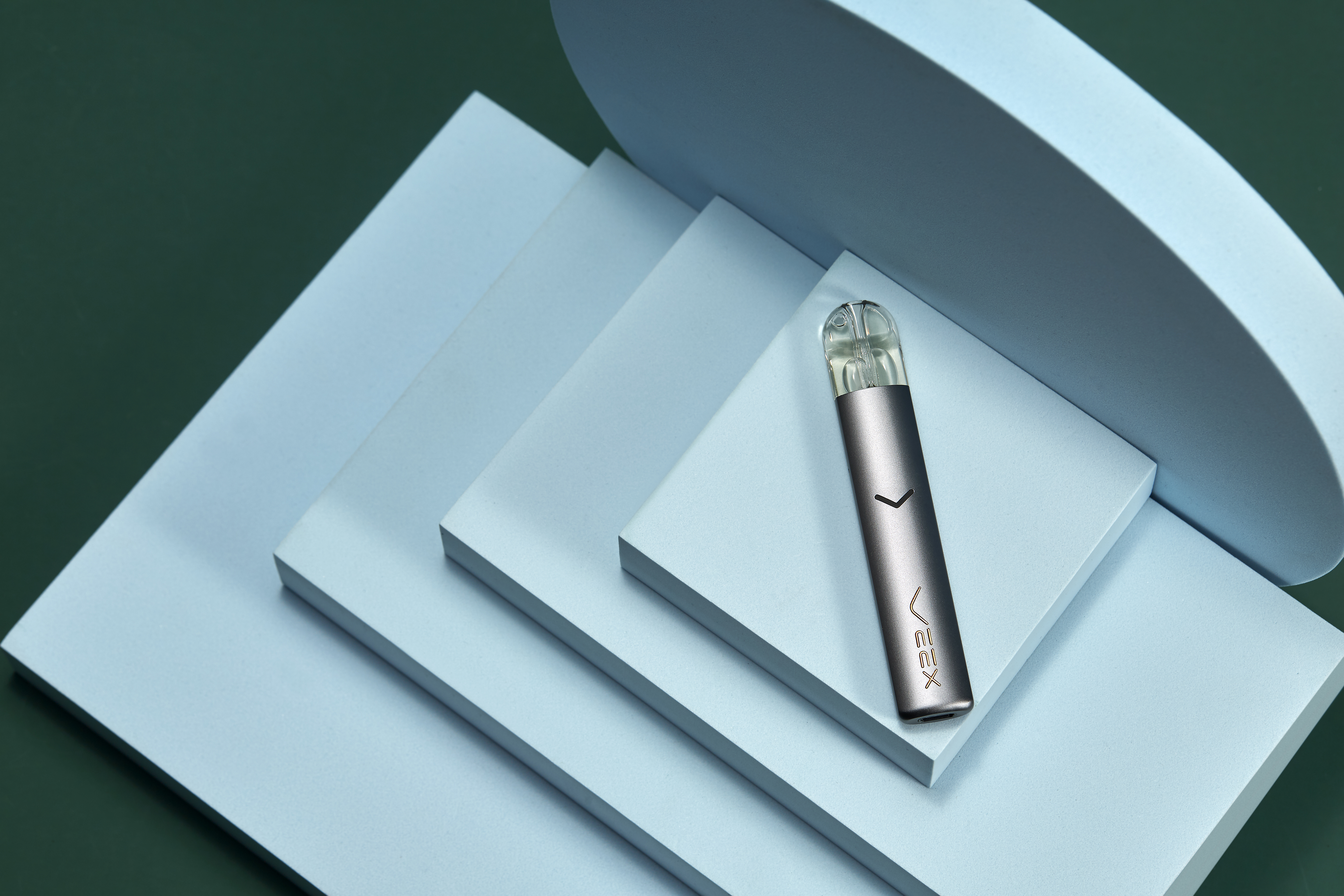 At last
Finally, I would like to reiterate some of my personal views. First of all, smoking is forbidden for minors, and my articles are not suitable for minors. Secondly, this comparative analysis is not very professional, relying on my product use experience and relevant brand information, the quality of the product is determined by each person; Finally, as a substitute for traditional tobacco, vapes are still in the research and development stage. We hope to see a breakthrough in the product in a short period of time, which can further reduce the production cost of the product, thus further reducing the price of the product, and help smokers reduce the harm caused by tobacco, or even get rid of tobacco addiction.