BEGINNER'S GUIDE: WHAT VAPORS NEED TO KNOW ABOUT VAPE PODS
Jun 12, 2022 by veexshop
A pod vape is a vaping system that uses refillable or pre-filled cartridges that contain nicotine e-liquid or nicotine-free e-liquid which provides the ultimate convenience benefit. The detachable cartridge means vape pods are connected to a tiny, battery-powered device. Some pod systems have an on/off button to power up the batteries and heat the inbuilt coil within the pod, while others are activated instantly by inhaling in.
There are 2 sorts of pod vapes. Pre-filled pod systems or Refillable pod systems.
Pre-filled pod vapes have cartridges filled in the lab by the manufacturers with e-liquids made by the producer. These pre-filled pods are what is referred to as a closed system, and can not be refilled by the users with their e-liquid. The benefit of closed pod systems for new vapers is they do not need to bother with refilling the pods with e-liquid. This is the safest and healthiest method to vape.
Refillable pods can be refilled. Whilst this may seem advantageous, it is normally hard and messy, especially as vapers need to get their liquids and re-filling devices. Some online shops market e-liquids that do not meet legal requirements, bringing about the risk of inhaling unidentified materials right into your lungs.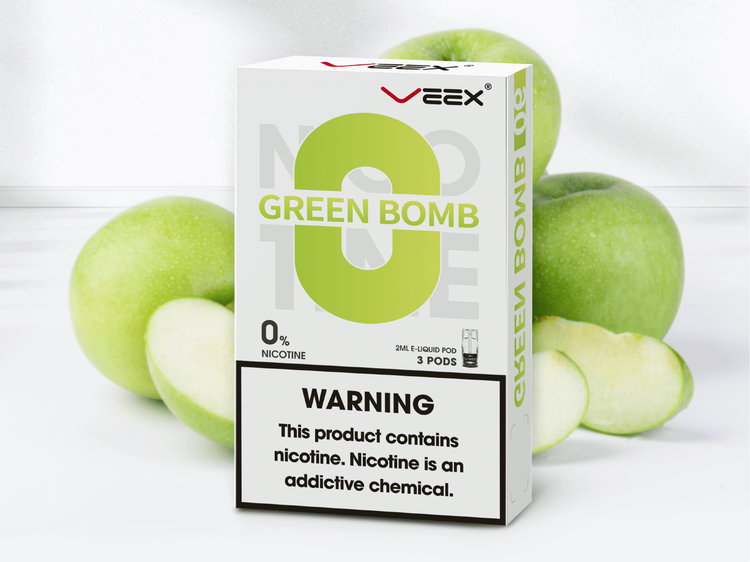 HOW DO POD VAPES WORK?
Cartridges or Vape pods which hold and vaporize your e-liquid are central to a pod vaping system. Unlike older-style larger vaping devices with bigger refillable tanks and atomizers, the Veextech vape pod units just need a cartridge to do the job of both containing the juice and vaporizing it. This makes it an all-in-one, self-contained maintenance-free device, with whatever you require for vaping in a self-contained device.
Pods are placed into the battery-operated vaping device. Air is drawn via the mouthpiece, activating the heating procedure and transforming the e-liquid to vapor. It's the easiest and best way to vape.
Pod Vapes offer superior and safer nicotine delivery systems to help you to quit cigarettes and ultimately come to be nicotine-free.
BENEFITS OF POD VAPES
Vape pod systems are becoming preferred among vapers due to their many benefits. Users can start vaping straight out of the box. You can switch e-liquid flavors promptly.
Beyond their ease of use, practicality and benefit have a great deal going for them. Right here's a list of advantages of pod vape systems for those thinking about using up vaping:
Easy to easy
Discreet
Budget-friendly
Leak-resistant
Low maintenance
Healthier
Pod vapes are the supreme method to start living smoke-free. Veex shop believes they are the key to reducing the millions of preventable smoking-associated fatalities yearly.
I hope that you find this post useful and it helps shed some light on why you must switch and Buy vape pods. Currently is the time to start living a smoke-free life.
LAST:The Advantages Of Using Pods For Vapin