The best vape flavors to enjoy this summer from VEEX
Jun 30, 2022 by veexshop
Summer is the best time to relax and have fun with disposable vaping. With tons of vape flavors to choose from, there's no reason not to choose one (or a few) of these delicious summer-approved flavors.
Check out our picks for the best summer vape flavors below. You're sure to find something that tickles your taste buds.
Best Vape Flavors for Summer
There are hundreds of e-cigarette flavors vying for a spot on this year's list. Fortunately, TAKI is at the top of these brands, and it's clear. The most popular e-cigarette flavors in summer tend to be those with a cooling effect.
That's not surprising given the sunlight and heat. It's also important to note, though, that the most delicious vape flavors also come in fruity or tropical flavors. Fortunately, these tasty vapes are still readily available.
Watermelon Ice
The TAKI T50 is a disposable e-cigarette pen that comes in dozens of flavors, including this year's favorite: Watermelon Ice. Nothing sums up the taste of summer like the taste of watermelon, which makes it a winner.
The cooling effect of this vape flavor is also enough to make any vaper temporarily forget about the heat of the grind. Overall, nothing says summer like this particular combination of flavor and coolness.
In addition to that, T50 has many cool flavors, you can stock up on a variety of flavors to satisfy your taste buds. If you love watermelon seasoning as much as the average American loves watermelon, it's wise to stock up on food.
Mango Lychee
TAKI T31 uses salted nicotine liquid and has the most enticing summer flavor of any other disposable device. In addition to strawberry lemonade and kiwi strawberries, there are also sparkling mango lychees.
With just a touch of sweetness, this wholesome vape tastes almost like a bite into a fresh mango. It's vibrant without being overpowering, which may appeal to users who shy away from cooling menthol products.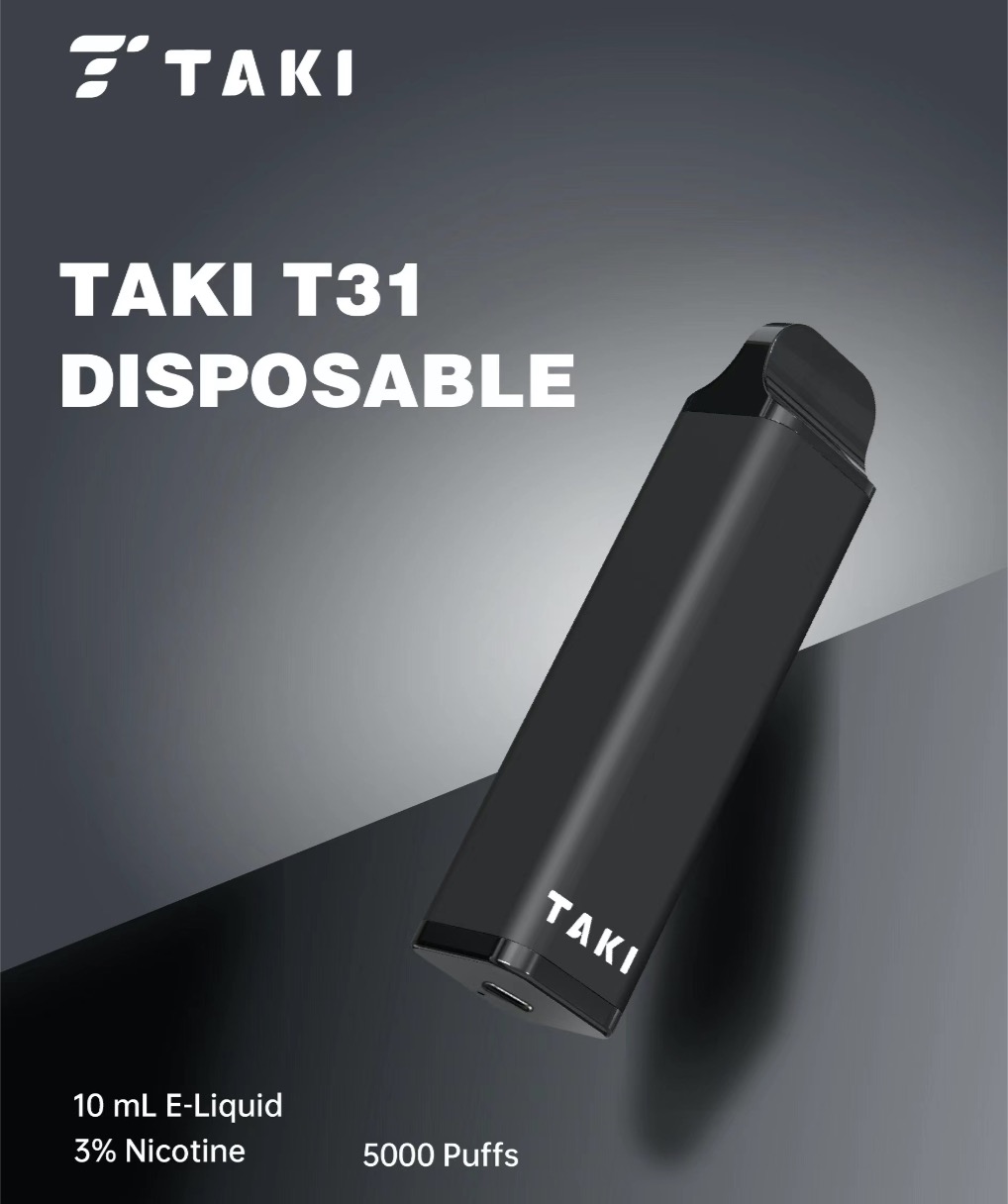 Hokkaido Cheesecake
The magic2, which also tastes like this, is disposable, cute and very easy to use. They also happen to come in five unique flavors, including Hokkaido cheesecake. Even if you don't travel this summer, you can still enjoy the taste of Japan with this e-cigarette.
The only potential downside to this particular flavor is its addictive quality. Once you've tried Hokkaido cheesecake, any other sweet vape juice will likely fall short. Then again, you can also learn how to bake Hokkaido cheesecake.
Grape ice
The Grape Ice flavor of TAKI T50 is another summer favorite. It's reminiscent of the synthetic grape flavoring used in chewing gum or candy, but with a cool flavor.
Because it's such a mouthwatering palate, you may want to keep some tissues with you during use. Drooling is not cool. However, the mild and delicious experience of grape ice really is.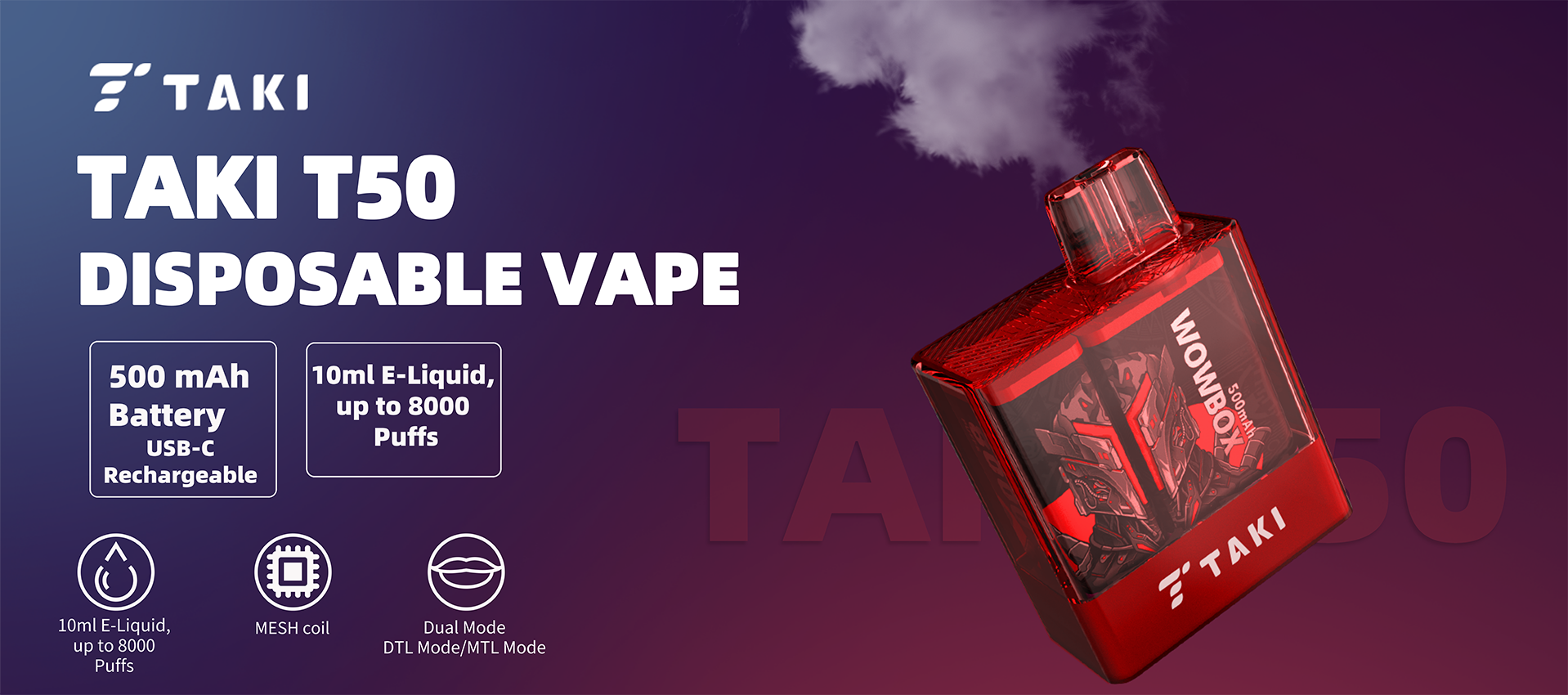 Honeydew Mint
TAKI T50 is stylish and full of potential flavors. Nonetheless, we found the Honeydew Mint to be a refined example of the summer vape experience. It's light, refreshing, and never overpowering.
Honeydew Mint feels like being transported to a quiet English garden sipping tea. Very refined. It's elegant. It would be better if served with Douban
What flavors have you discovered this summer?
Does the idea of mango lychees make your mouth water? Or maybe it's the cucumber-lime flavor in your head. Whatever your preference, there is always a summer style option for you.
With so many vape flavors to choose from, it's best to act fast before summer is over! Be sure to check our website (www.veexshop.com) for ongoing updates and news on vape, juice and accessories.