Veex disposable vape T50 vs Vaporlax Darco, which is better?
Aug 18, 2022 by veexshop
Recently, in the consumer market of electronic cigarettes, the sales of disposable vape have greatly increased. In this context, we choose the star products of two brands for comparison, the purpose is to show consumers what kind of disposable vape is worth buying. In the following article, we will compare Veex disposable vape T50 and Vaporlax Darco in several aspects including company background, manufacturer, price, look, vaping puffs, flavor, and battery life&charging. Through analysis, we draw a conclusion—Veex disposable vape T50 is as good as Vaporlax Darco, but the former is more economical and attractive to consumers.
Company background Veex vs Vaporlax
VEEX:
Founded in 2014, VEEX Technology is an atomizer global consumer brand company, with "VEEX Technology, Geek Creation" as the technology-driven, product innovation-oriented, to provide geeky products and services for global atomizer consumers.There are operation centers in Auckland, New Zealand and London, UK; warehousing centers in the United States, Italy, Indonesia, Philippines and Malaysia, and more than 1,000 brand stores have been set up worldwide, with products exported to more than 40 countries.
Vaporlax:
Vaporlax is a young, professional team that comprised of from passionate vapers to newbies who are interested in vaping. They are aware only vapers knows what vapers want from the products. Vaporlax is a young brand, but their core members are all with years of experience in electronic cigarettes industry, from designing and producing to marketing. Their goal is not only to launch the latest and innovative products, but also to offer every customer the warming and heart to heart service.
We realize that both brands are very creative with products, and they both have the ability to develop high-quality products. At the same time, the brand concepts of them are consumer-centered. But the difference is Veex has the global influence, which helps the brand seize the global trend and better improve their products.
Manufactuer Veex vs Vaporlax
Veex: Veex has self-owned factory and the equipment and technology of the factory are at the top level in the vape industry. Veex's international production base—Dongguan, China, has 30,000 square feet of 100,000 class dust-free R & D production base and is fully upgraded to a fully automated production line in 2021. And Veex makes all its products in own factory, which means Veex can guarantee the consistency of product quality and the integrity of the supply chain.
Vaporlax:Vaporlax's factory is located in Shenzhen. They claim that their factory is one of the most well-known factories in China, found in 2010, specialized in electronic cigarettes manufacturing. That's why Vaporlax is not only able to provide customers premium quality vape products, but also able to work with customers who have OEM or ODM requirements. Vaporlax welcome customers to visit their factory anytime you'd like to see how the products being made.
We can know that the factories of the two brands are well-equipped and can produce their own products, which shows that their supply chains are both stable and independent.
Price Veex T50 vs Vaporlax Darco
Veex T50:$23.99
Vaporlax Darco: $19.99
The original price of Veex T50 is slightly higher than that of Vaporlax Darco, but Veex T50, as the brand's main star product, often has preferential prices. In the case of discounts, the prices of the two products are almost the same.
Look Veex T50 vs Vaporlax Darco
Veex T50: Box Mod
Vaporlax Darco: Vape Pen
The shape of Veex T50 is a box, while that of Vaporlax Darco is a classic pen. At this point, consumers can make choices according to their own preferences. Besides, the outer packaging color of both products will change with the change of flavor, but it is worth affirming that the exterior design of both is very excellent.
Vaping Puffs Veex T50 vs Vaporlax Darco
Veex T50: 8000 puffs
Vaporlax Darco: 6500 puffs
As mentioned earlier, the price gap between the two products is weak, but the number of
Veex T50's puffs is 23% higher than that of Vaporlax, which indicates that Veex T50 is more cost-effective. Especially as a disposable vape, the advantage of large vaping puffs increases the length of time people use it.
Flavor Veex T50 vs Vaporlax Darco
Veex T50: 3%nicotine:5flavors(Orange Soda/Green Tea/Iced Passion Fruit/Iced Grape/Iced Antarctic)
5%nicotine:10flavors((Watermelon Bubble Gum/Mixed Juice/Iced Lemonade/Cheesy Strawberry Tart/Iced Mango/Blueberry Raspberry......)
Water-based oil-3%nicotine:5flavors(Iced Strawberry/Mint/Iced Lychee/Iced Mung Bean/Iced Taro)
Vaporlax Darco:5%nicotine 12 flavors(BLue Lush/Citrus Lemonade/Cool Mint/Luscious/Mango Berry/Mango Dragonfruit/Mixed Berries/Peach Ice/Red Grape/Sour Cherry/Strawberry Cream/Strawberry Kiwi)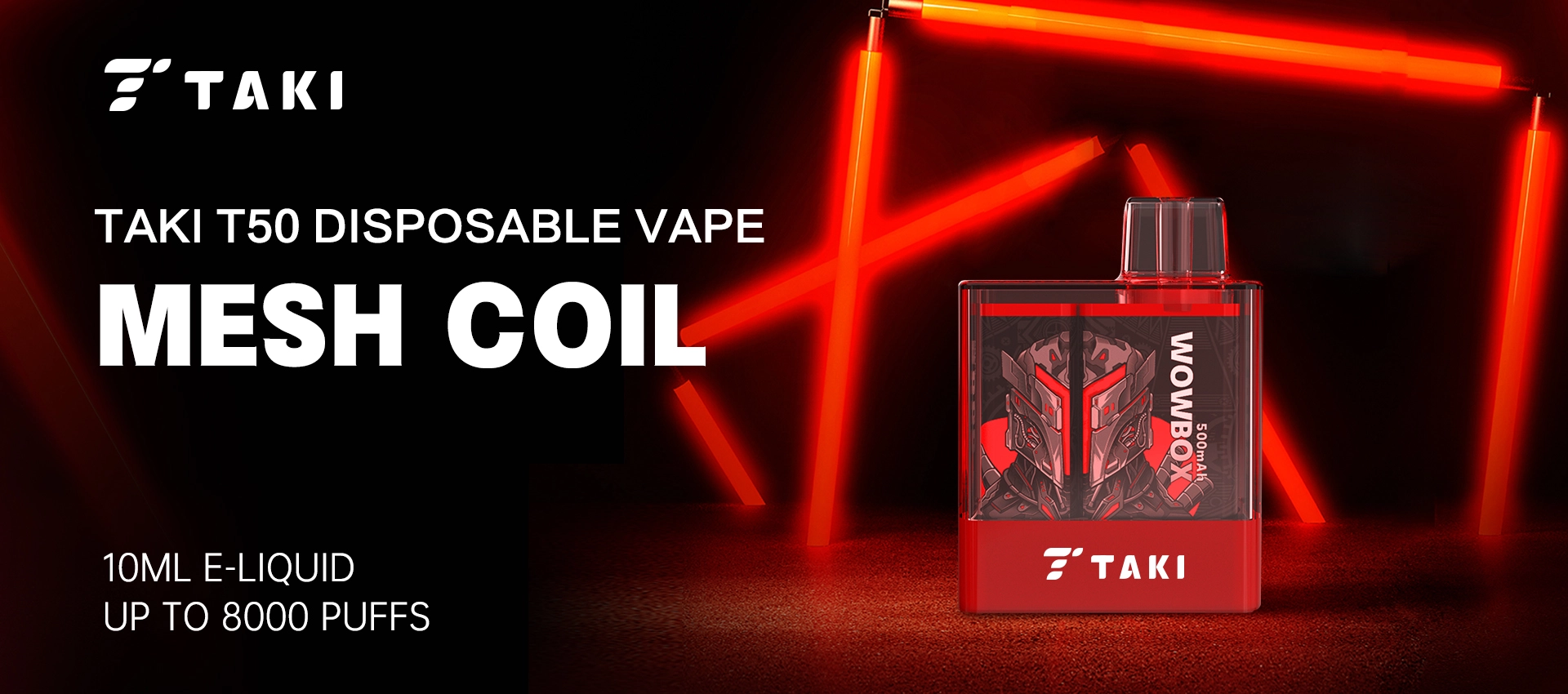 Obviously, compared with Vaporlax Darco, Veex T50 has richer flavors and more choices for consumers. Besides, Veex T50's nicotine content also has two options of 3% and 5%. It is important to know that the different nicotine content will greatly affect the taste of consumers. The higher the nicotine content, the stronger the stimulation. If you want to try this product, I suggest that novices can choose the vape with a 3% nicotine content, and veterans can choose the vape with a 5% nicotine content.
Besides, the biggest feature of Veex T50 is Water-based oil. Compared with traditional E-liquid, the composition of Water-based oil is PG+VG+water. The taste of vape that use traditional E-liquid is too sweet, absorbent and dry mouth, while the taste of vape that use Water-based oil is smooth, moist and not greasy. And traditional E-liquid needs high temperature heating which is not safe, while Water-based oil uses natural ingredients.
Battery Life&charging Veex T50 vs Vaporlax Darco
Veex T50: 500mAh rechargeable
Vaporlax Darco:1000mAh rechargeable
The battery life of Vaporlax Darco is twice that of Veex T50, which is convenient for consumers to use vape outdoors for a long time. But these two products are both rechargeable, and the difference is Vaporlax Darco's charger needs to be purchased separately, while Veex T50's charger is included with the purchase of the product.
Verdict
Through analysis, we draw a conclusion—Veex disposable vape T50 is as good as Vaporlax Darco. But abundant flavors and innovative Water-based oil make Veex T50 more attractive to consumers than Vaporlax Darco.
Where to buy
Veex T50: https://www.veexshop.com/