VEEX Series TAKI T50 Review: Tight and Tasty
Jun 10, 2022 by veexshop
The TAKI T50 is VEEX's latest device, a simplified, disposable version of one of its most popular e-cigarettes, the TAKI T31.
TAKI is a high volume disposable vape available in 10 flavors designed for MTL vapers. TAKI T50 is TPD compliant and contains 10 mL of nic salt e-liquid with a 5% nicotine concentration. Due to the high capacity, each TAKI T50 has a draw rating of 8000, as are their mAh ratings.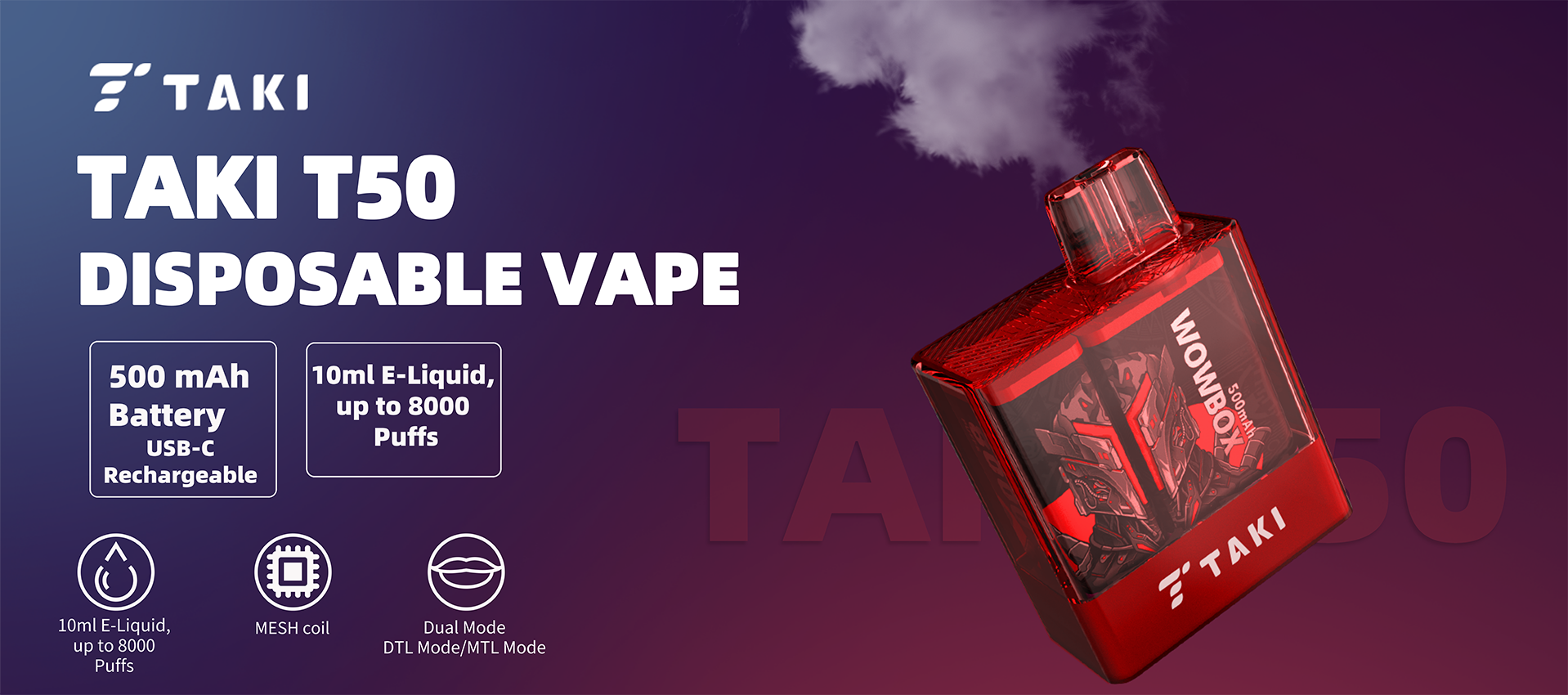 By today's standards, the TAKI T50 is a small single-use item, but not necessarily as large in size as the overall capacity. At only 600 mAh and 10 mL, the device is TPD compliant and therefore smaller in size.
VEEX's design is based on VEEX's popular TAKI T31 with a similar mechanical punk design embossed on the outside of the body, but the TAKI T50 is plastic.
The VEEX color scheme is also well done. They are bright and saturated, suggesting flavor. They look like Starburst candies to me. That said, despite how good I think these look, I prefer less bright colors.
The mouthpiece, like the TAKI T30, is a short, stout duckbill with a tailgate. Unlike the Bar on the TAKI T31, the mouthpiece has a clear plastic outer layer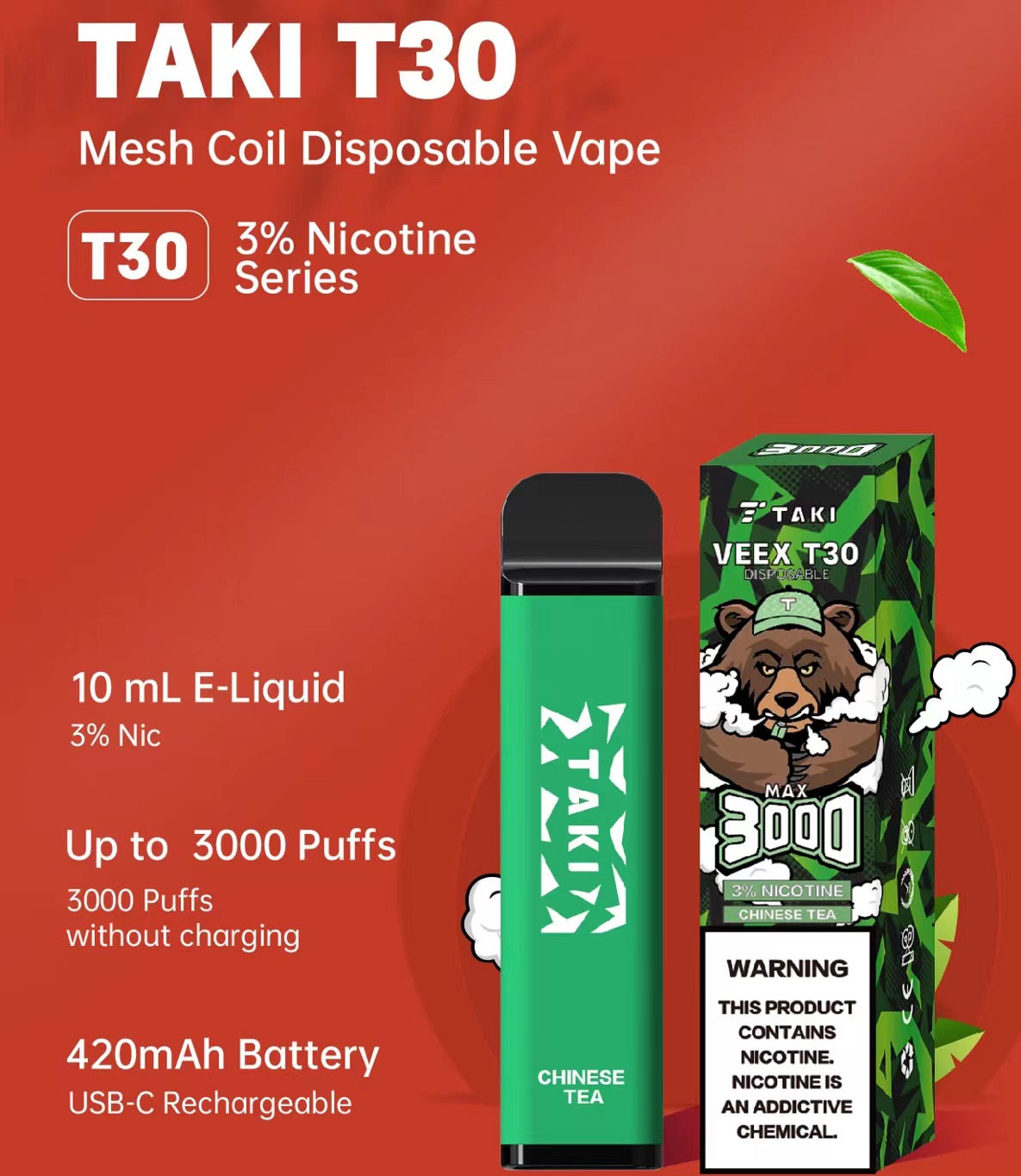 What I really like is the weight of these devices. They only weigh about 28 grams, and with a wide, flat mouthpiece, you can easily vape in your mouth...as I do while typing.
A compact MTL that is warm, quiet and consistent. It's so tight that it sometimes feels like something is blocking the airflow - it could be that your hand is accidentally covering the airflow hole on the bottom (a point to be aware of). But even without accidentally masking the airflow, the draw was still tight. I like it! Very much like cigarettes.
While the TAKI T31 I have has only 2% nicotine and I usually get more than a salted or even free base e-juice, the TAKI T50 hits very well and I'm easily satisfied with these. This should be good news for those who are restricted by TPD, or for those in states who want a satisfying e-cigarette without the high nicotine levels that other single-use products have.