What is the best disposable vape?
May 25, 2022 by veexshop
Disposable vape has an integrated battery in the main body or mod with a tank containing a heating coil. Stealthier than vape kits and mods, a good Disposable vape is a great all-around vaping device. Disposable vape can generally use 450-1000 puffs, which means that you don't need to think about charging the disposable vape or refilling the juice until the juice is exhausted.
Check out what thousands of vapers and the experts say is the best disposable vape right now
TOP1 disposable vape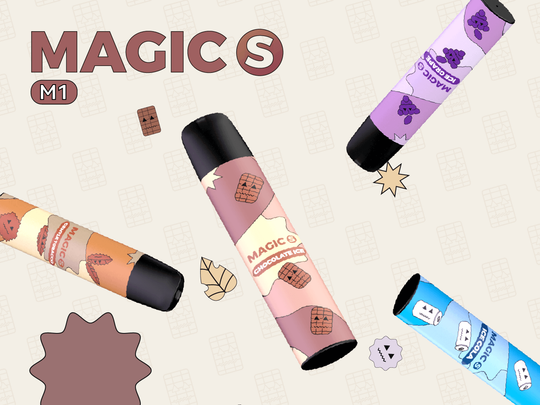 VEEX disposable vape Magic S (M1) Price $12.99
It's cheap, it vapes great and there are 10 delicious flavors to choose from. What's not to love about the VEEX disposable. Each one comes supplied with a 2.5mL of vape juice sealed in the leak-proof pods. A 200mAh integrated battery supplies around 450 puffs which should be enough to last a number of days before you need to replace it.
The heating element is a 1.2Ohm Mesh coil which is perfect for creating a flavorsome vaping experience. No filling, no recharging, no buttons all you have to do is open it and vape. If you are looking for a cheap hassle free vape, you are going to love the VEEX disposable vape Magic S.
Get it now and get 8% off.
TOP2 disposable vape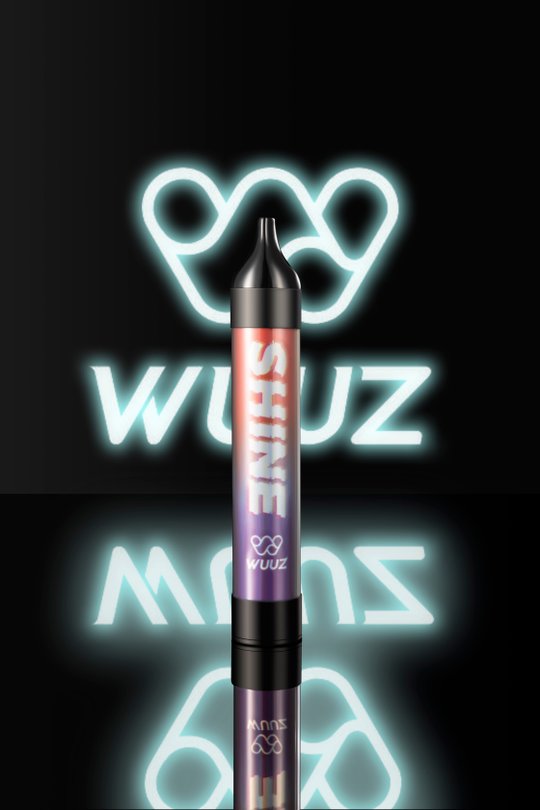 WUUZ disposable vape SHINE Price $13.99
It only has 6 flavors, but it has 1200 puffs of usage and a 650mAh battery capacity, which is undoubtedly amazing compared to the price of WUUZ disposable vape SHINE, its nicotine content is 3%-5%, aimed at heavy, chain smokers.
This electronic cigarette is more for party fanatics, 6 flavors such as ANTARCTIC ICE & AROMA COFFEE are very stimulating flavors, if you are after stimulation and longer use, you must try WUUZ disposable vape.
Shop now and get 18% off.
TOP3 disposable vape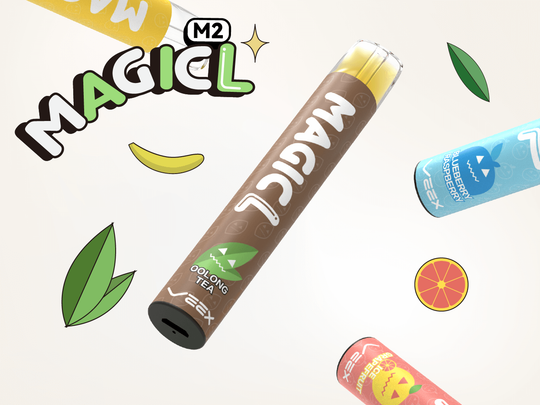 VEEX disposable vape Magic L(M2) Price $13.99
The Magic range is one of the most popular ranges of devices ever to be released. Despite its small size, it can provide 800 puffs times. Vape Juice capacity is 3.5mL and levels can be easily monitored thanks to the transparent pods.
Each flavor of Magic L is softer and sweeter, but with 10W of power, it will not appear weak. There are 6 color options to choose from so you can find one to match your style.
Shop now and get 18% off.
Avoid cheap e-cigarette knockoffs
Online scammers manufacture and sell low-quality and potentially dangerous counterfeit vape devices. You can expect to find great deals on vape equipment and kits online, but here's a general tip to always follow. Looking for the best vaping deals and steals? Check out our store: veexshop.com, for the best selection of affordable equipment and kits!
LAST:Why choose e-cigarettes over cigarettes
NEXT:The Truth You Need To Know About Nicotine-Free Vapes.