Which is the better vape device, RELX Classic Single vs VEEX V1
Sep 02, 2022 by veexshop
As the largest e-cigarette brand in China by market share, RELX's first classic vape device——RELX Classic Single has won consumers' favor from the very beginning. Meanwhile, as a highly competitive brand in China's e-cigarette market, VEEX has also launched its first generation of e-cigarette device, which has been well received by the vape industry and consumers. In this article, we will compare these two vape devices in several aspects, including brand concept, look, price, compatible pods, battery life & charging, and core technology. Through analysis, we draw a conclusion——VEEX V1 is as good as RELX Classic Single.
Brand concept RELX vs VEEX
RELX: Founded in January 2018. At present, the brand's main business includes the development, design, manufacturing and sales of RELX's vape products. With core technologies and capabilities covering the entire industry chain, RELX is committed to providing users with both high quality and safety products.
VEEX: Founded in 2014, VEEX Technology is an atomizer global consumer brand company, with "VEEX Technology, Geek Creation" as the technology-driven, product innovation-oriented, to provide geeky products and services for global atomizer consumers.
RELX Classic Single: Vape Pen, 5 colors (Radiant Nebula/Solar Eclipse/Sunset Glow/Neon Purple/Black)
VEEX V1: Vape Pen, 13 colors(Tranquility/Forest/Tranquility/Loch/Wonderland Pink/Aurora Green/Starry Violet/Space Grey/Blossom Rose/Winter Snow/Summer Dream/Spring Letter/Crystal Violet/Aqua-clover/Iceland Blue)
These two vape devices are both vape pen, which are shaped to fit lips that can ensure a comfortable feeling when inhaling. Besides, the pen-like shape is carry conveniently for consumers. The biggest difference between RELX Classic Single and VEEX V1 is the color of the vape device. RELX Classic Single has 5 colors, while VEEX V1 has 13 colors, which means VEEX V1 provides more options. And the outer packaging design of the two vape devices is quite different. Although the outer packages of RELX Classic Single and VEEX V1 are both gradient colors, the overall color of RELX Classic Single is dark, while that of VEEX V1 is bright. Due to these characteristics, business people may be more suitable for RELX Classic Single, but VEEX V1 will attract a wider range of people.
Price RELX Classic Single vs VEEX V1
RELX Classic Single:$37.55
VEEX V1:$32.99
The price of RELX Classic Single is almost 14% higher than that of VEEX V1. But in my opinion, such a price gap is acceptable. In fact the prices of RELX Classic Single and VEEX V1 are reasonable in the vape industry. Especially as the flagship product of the brand, such a price can be referred to as low.
Compatible pods RELX Classic Single vs VEEX V1
RELX Classic Single: RELXPods
VEEX V1: VEEX V1 & VEEX V1 Plus & WUUZ S1& XIYO X1 & Other brands
RELXPods:1.8% nicotine,8 flavors(Ludou Ice/Tangy Purple/Fresh Red/Dark Sparkle/Classic Tobacco/Mint/White Freeze/Fruit Tea)
3% nicotine,4 flavors(Ludou Ice/Tangy Purple/Sunny Sparkle/Exotic Passion)
5% nicotine,2 flavors(Classic Tobacco/Mint)
VEEX V1 ceramic coil pod: 3% nicotine,2 flavors(Coconut Latte/Osmanthus Oolong/Iced Grape/Iced pineapple/Popsicle/Iced Soy Mink/E Ne Rgy Drink/Sparking Lemonade/Iced Red Wine/Iced Honeydew/Iced Passion Fruit/Da Hongpao/Iced Green Beans/Iced Watermelon/Chinese Tea/Iced Mango/Iced Honey Peach/Iced Cola/Mint/Iced Strawberry/Iced Yogurt/Iced Avocado/Fenghuang Dancong/Iced Lemon/Orange Soda/Cucumber Soda/Gummy Bear/Iced Green Grape/Water Spring)
VEEX V1 cotton coil pod: 3% nicotine,15 flavors(Iced Spring/White Gourd Tea/Mink Tea/Spearmint/Durian Fragrance/Citrus Tobacco/Longan Ice/Vanilla Ice Cream/Mojito Passionate/Sarsae Soda/Ice Oolong/Ice Lemon Tea/Summer Fruit Tea/Coffee Ice/Taro Ice)
VEEX V1 Plus ceramic coil pod: 3% nicotine,27 flavors(Iced lemon/Iced berries/Grapefruit/Iced Guava/Honey grapefruit drink/Green tea/Sweet Tangerine/Iced mung bean/Iced pineapple、Grape soda/Iced blueberry/Iced lychee/Iced hawthorn/Tieguanyin/Popsicle/Coffee ice/Lychee sago/Iced strawberry/Sweet berries/Iced cola/Iced grape/Zero/Iced yogurt/Jasmine tea/Sweet pineapple/Honey pomelo tea/Iced passion fruit)
………………………………………………………………………………………………………………
Compared with VEEX's pods, RELXPods's nicotine content has three options of 1.8%, 3%, and 5%, while VEEX's pods are all 3% nicotine. It is important to know that the different nicotine content will greatly affect the taste of consumers. The higher the nicotine content, the stronger the stimulation. Therefore, from this point of view, RELX Classic Single can meet the needs of different groups.
Besides, it's obvious that VEEX's pods contain much more flavors than RELXPods. As we all know, the flavor of vape pods is the key point to attract consumers. Vapers enjoy different flavors and they are always changing the flavors of vape pods. At this point VEEX's pods are more attractive.
ATTENTION
VEEX V1 device are compatible with RELX Classic Single device, which means if you have RELX Classic Singe vape device, you can choose VEEX V1 and VEEX V1 Plus vape pods, which have more options of flavors. But VEEX V1 device is a more powerful device designed for a better and stronger taste of VEEX V1 Pods with more smokes, therefore it might burn RELXPods.
Battery life & charging RELX Classic Single vs VEEX V1

RELX Classic Single: 350mAh,Micro-USB rechargeable
VEEX V1: 380mAh, Type-C rechargeable
The battery life of VEEX V1 is larger than that of RELX Classic Single, which is more convenient for vapers to use devices outdoors without charging. And these two products are both rechargeable, the difference is RELX Classic Single use Micro-USB for charging, while VEEX V1 use Type-C. In fact, in vape industry, most vape devices are compatible with Type-C cable, because Type-C has a much faster charging speed than Micro-USB. In other words, if you choose VEEX V1, you can have a much shorter charging time.
Coil technology RELX Classic Single vs VEEX V1
RELX Classic Single: Double layer loop design
VEEX V1: Ncode ceramic coil heating, intelligent constant voltage system upgrade
In terms of core technology, both of these two products have their own advantages. Leakage is a common issue with vaping devices. The RELX Classic Single vape device uses RELXPods which have double layer loop design to help resist leakage. For VEEX V1, the vape device has Ncode ceramic coil heating and intelligent constant voltage system upgrade, which provide a strong hitting sensation and large smoke when inhaling.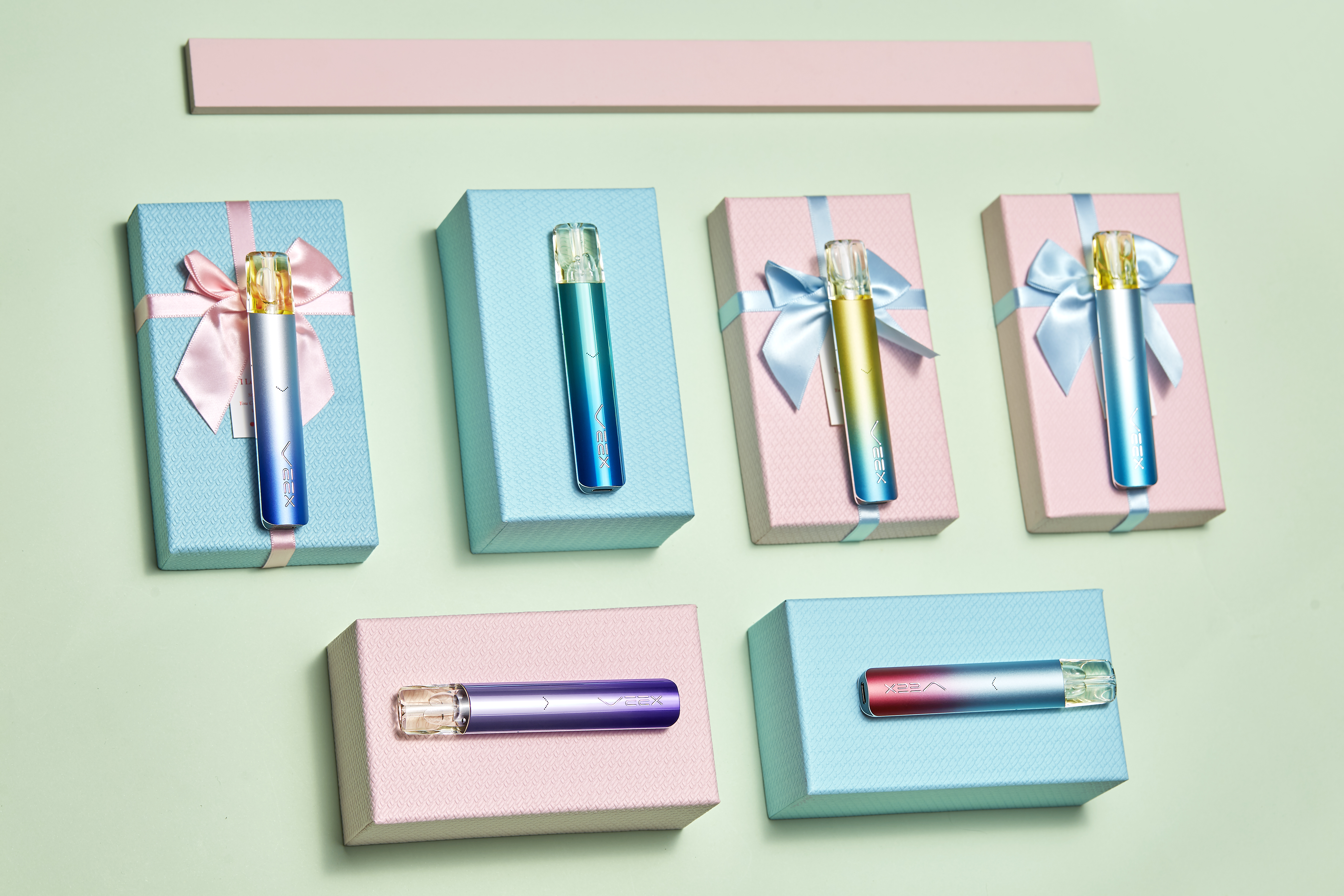 Verdict
Through analysis, we draw a conclusion—VEEX V1 is as good as RELX Classic Infinity. But VEEX V1 is more cost-effective and has more abundant flavors.
Where to buy