Why are Pre-filled Pods better than traditional e-cigarettes?
May 24, 2022 by veexshop
The pre-filled pod is Salt Nic Pre-filled Vape Pods are the latest salt nicotine solution for anyone who is looking to make the switch from regular e-juice or cigarettes, and vapers who are tired of filling e-liquids. Why are Pre-filled Pods better than traditional e-cigarettes?
The content of ordinary bottled e-juice is between 30ml and 100ml, which can be used for 3 months to 12 months. The best use period after opening is no more than one year, and improper storage of e-juice will speed up the deterioration. If you accidentally buy a bottle of inferior e-juice, you will waste tens of dollars, and if you buy too much e-juice, you will face the consequences of expiration. There are dozens of bottles of e-liquid with different flavors and different nicotine contents in the cabinet of the e-cigarette hobby, which means that half of the e-liquid expires every year and is then thrown into the trash.
Each pre-filled pod contains about 2ml of e-liquid, which can be consumed by moderate vapers for 2-3 days. Consuming 3 pods a week is currently the mainstream of vapers. Sealed pods allow for longer storage, which is great news for E-juice lovers, as you can try more flavors in a short amount of time without worrying about the terrible taste of E-juice going bad. There are two commonly used atomization methods for pods, cotton wick heating, and ceramic heating. Different atomization methods lead to different tastes. Taking the TAKI-VEEX pod as an example, TAKI-VEEX V1 Cotton Coil Series Pods can produce a thicker pod. cloud,
TAKI-VEEX V1 Transparent Pods can create a more stable taste. The excellent properties of pre-filled pods come from their complex internal design, so advanced production technology is particularly important for pre-filled pods. Take the popular product VEEX V1 POD as an example. VEEX V1 POD is produced by its factory. The safety and taste control of the product is very strict, which is the reason why the VEEX V1 POD has a stable taste and very few failures.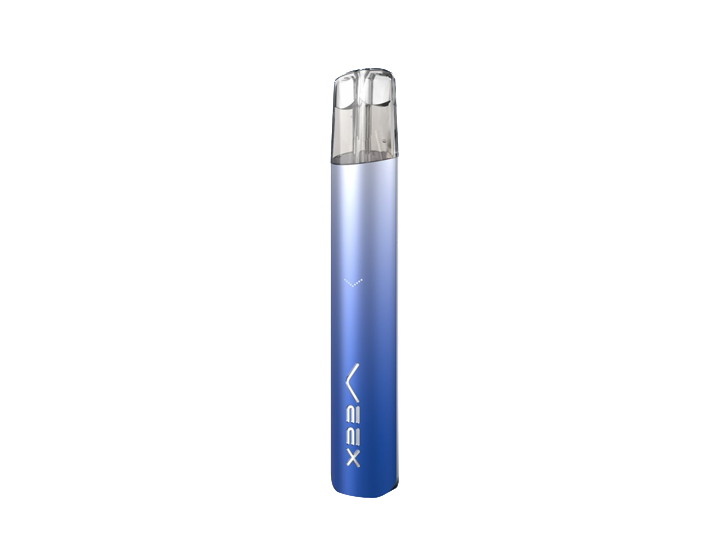 What are the pre-filled e-cigarette brands?
Juul
The Juul vape looks similar to a USB flash drive, and it charges using a magnetic USB dock. Juul was one of the first inventors of the Pre-filled Vape Pod, which has fewer vape flavors and higher nicotine content (US region)
Disadvantages: Its charging method is different, using a magnetic USB charging base to charge, is harsher on the charging environment, vape juice is expensive, and the use cost is high.
TAKI-VEEX
TAKI-VEEX is currently the brand with the most abundant juice flavors. VEEX V1 POD has dozens of pods with different atomization methods, different flavors, and different nicotine contents. The price is very low and it is rarely out of stock, and its POD is suitable for different brands of vape devices, E.g
TAKI-VEEX V1 vape device, WUUZ S1 Device, XIYO X1 vape device, and some Relx models.
Disadvantages: Compared with Juul, it is mainly an online service, and there are fewer offline stores.