Why I choose VEEX V1?
Aug 29, 2022 by veexshop
I'm sure there's a question on your mind about e-cigarettes. A question that's asked every time you've heard it explained a million times. That is, do e-cigarettes actually reduce harm compared to conventional tobacco? I'm telling you seriously. The answer is yes. In its report on the Global Tobacco Epidemic 2019, the World Health Organization (WHO) first pointed out that, based on the available evidence, the products that are likely to be exposed to harmful and potentially harmful chemicals are: cigarettes > heated and unburned tobacco products > nicotine e-cigarettes. Then, in May 2020, the World Health Organization released a thematic report on e-cigarettes, which cited the assessment of e-cigarettes by the Academy of Engineering and the Academy of Medicine of the US National Academy of Sciences, pointing out that there is solid evidence that switching to e-cigarettes can reduce harm. In 2015, Public Health England published a 113-page independent report. The report concluded that e-cigarettes are 95% less harmful than cigarettes. At the same time, the ministry's report showed that e-smokers' potential cancer risk was less than 0.5 percent of that of traditional smokers, thanks to the reduction of more than 70 known carcinogenic ingredients in traditional cigarettes. In February 2021, Public Health England published the Public Health England 2021 Evidence Update. E-cigarette products were the most common aid used by smokers in the UK in 2020, the report said, adding that e-cigarettes also had the highest success rate, with 50,000 to 70,000 smokers successfully quitting each year. On July 27, 2020, researchers from the U.S. Centers for Disease Control and Prevention published a paper showing that e-cigarette users have extremely low levels of the tobacco-specific nitrosamine metabolite NNAL in their urine, which is only 2.2% of that of cigarette users. The findings provide further evidence that e-cigarettes are far less harmful than traditional tobacco. These studies are sufficient to confirm the contribution of e-cigarettes to healthy living. As for so much negative information about vaping. I admit that some of this is justified, but most of the negative information is wrong. I firmly believe that e-cigarettes will be more popular among smokers in the future.
In this article, I would like to share with you an e-cigarette brand from China called VEEX. Founded in 2014, VEEX Technology is a global consumer brand company of health. With "VEEX technology, geek creation" as the technology driven and product innovation oriented, it provides products and services for global atomization consumers. The annual investment in research and development cost has reached ten million yuan, is a national high-tech enterprise, has completed 41 patent applications. In the international production base -- Dongguan, China, it has 23,000 square meters of 100,000-level dust-free R&D and production base, which will be fully upgraded to a fully automated pod line in 2021. VEEX is doing his best to provide consumers with healthier products.
Among the many products of VEEX brand, I think the most classic one is VEEX V1. Next, I'll introduce the VEEX V1 device and pod respectively. Today's product introduction just for reference, welcome to leave a message to further discuss. Some information may be updated due to product updates and upgrades, please compare for yourself.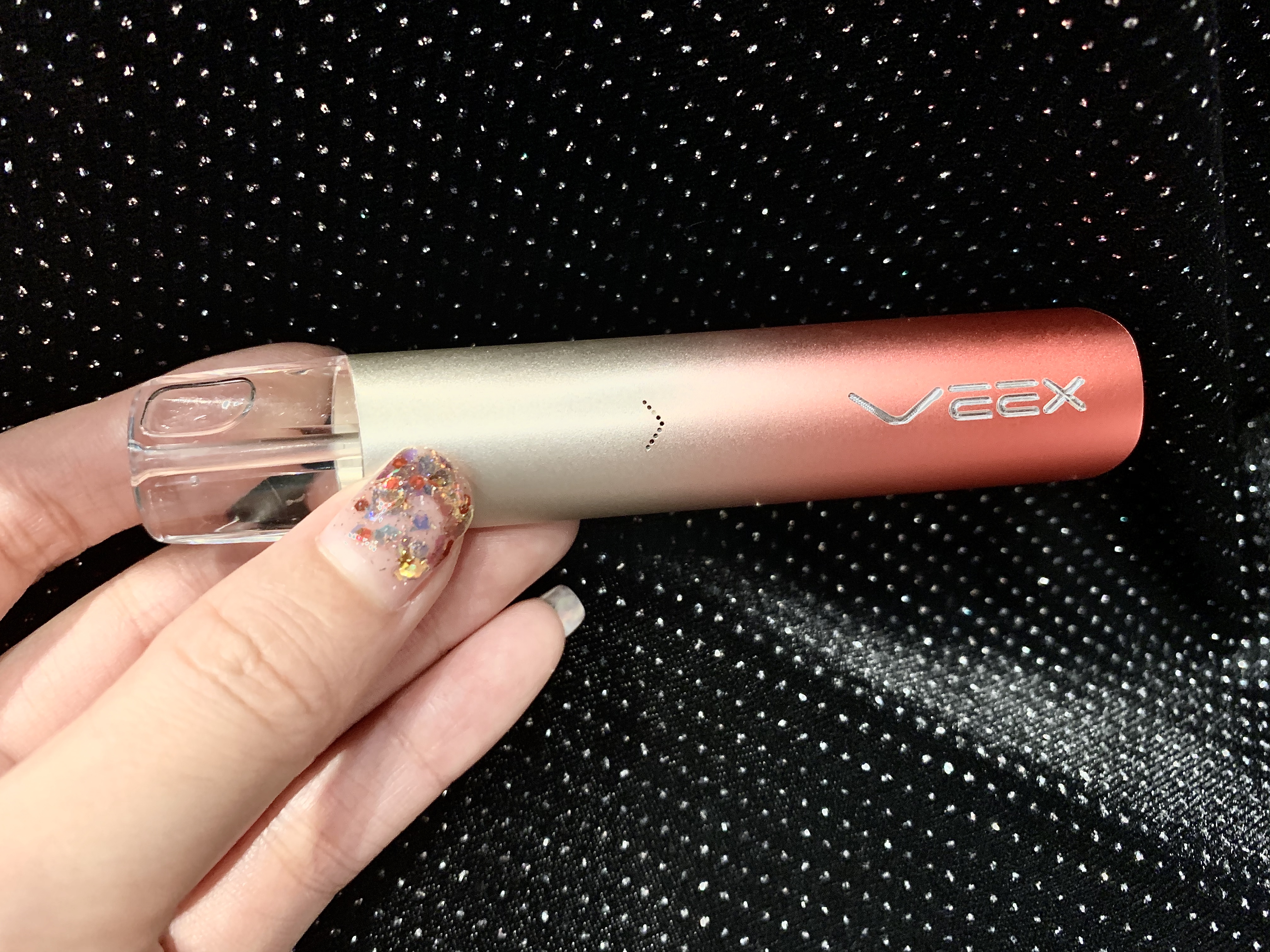 I will introduce the VEEX V1 device from the price, battery, Charging convenience and appearance four aspects.
Price: $32.99
Comparing the price of the other products, the price of VEEX V1 equipment is relatively low in the whole market. Therefore, in terms of price, it occupies a great advantage and can attract the attention of many consumers.
Battery:380mAh
The battery capacity of VEEX V1 devices is not small, which is in the average level of the whole industry.
Charging convenience: 45-60 minutes
VEEX V1 devices use an ordinary Type C cable to charge, taking 45-60 minutes to fully charge. The VEEX V1 does not support fast charging. In the case of frequent use, fast charging is very necessary technical support.
Device appearance: 13 colors
The appearance of V1 device is simple and elegant, the brand logo is conspicuous, and 13 colors can meet the needs of all consumers. The 13 colors are Winter Snow, and Tranquility Loch, Tranquility Forest, Wonderland Pink, Aurora Green, Starry Violet, Space Grey, Blossom Rose, Crystal Violet, Aqua-clover, Spring Letter, Iceland Blue and Summer Dream.
I will introduce the VEEX V1 pod from the price and flavors two aspects.
Flavors: 52 flavors, 27 for Ceramic Coil Pod, 15 for Cotton Coil Pod, 6 for Galaxy Pod, 4 for 0 Nicotine Pod
The taste of VEEX V1 pod is very rich, which can basically meet the needs of most users. Meanwhile, the 0 Nicotine Pod allows more people to try e-cigarettes without worrying about nicotine addiction. The biggest thing about the VEEX V1 pod is its transparency. It is the first brand in the market to sell the pod in transparent style, which has been loved and recognized by a large number of consumers.
Price: 1 pack (3 pods), 2mL/pod
$16.99 for Ceramic Coil Pod, Galaxy Pod and Cotton Coil Pod
The price of pod is also at the lower level of the whole market, and there is no pressure to buy.
Conclusion
According to the data of VEEX V1, it is not a particularly excellent product. But the cost performance is very high. I asked a lot of my friends and they were very impressed with the VEEX V1 pod. They think VEEX has been very careful in the formulation of tobacco oils, and they are very surprised by many flavors, such as Chinese tea. The transparent pod is one of the highlights of the VEEX V1. It's not much of an advantage now, but at least it used to do it well. Personally, I think the VEEX V1 is a classic. Compared with many new products now, it is not much inferior. The above are just some of my personal opinions, you can try it out and then make your own choice.