Why Is VEEXTECH Famous As Compared To Other Vaping Devices?
Apr 06, 2022 by veexshop
VEEX and RELX CLASSIC devices are compatible, but VEEX V1 is a more powerful device built for a better and stronger taste than VEEX V1 Pods with more smokes. Therefore, it may burn RELX CLASSIC Pods. This compact gadget is compatible with RELX with constant-pressure technology has a powerful atomizing effect, allowing for a significant amount of smoke and a long-lasting flavor.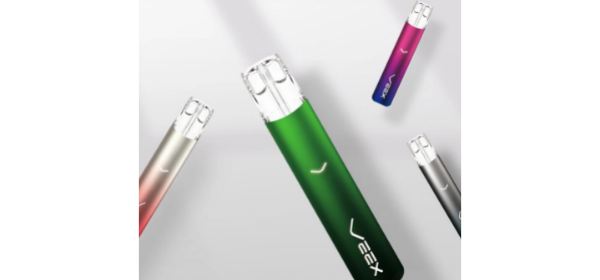 Specifications of VEEX Device:
It reminds you to take your nicotine. The product would vibrate to remind you when you've smoked ten times (10-15 times the amount of smoke in a cigarette) to help you reduce your tobacco intake and protect your health.
It was made with iPhone-class materials and CNC+ diamond cutting in trendy hues. The high-end quality is revealed by the exceptionally delicate texture.
Intelligent vibration when loading a transparent pod creates a one-of-a-kind experience for you. It is a consumer vaporizer brand with a global presence. It is committed to creating a light and healthy life for consumers by delivering VEEX brand vape R&D, design, and sales of atomizer solutions. It is technology-driven and product innovation-oriented.
Because the VEEX e-liquid ingredients are unique, the VEEX flavor is more apparent and consistent. For almost 3 packs of pods, there was no leaking before or during the entire vaping process.
Why is it preferred over RELX pod?
The most intriguing aspect is that if you have a VEEX device, you can use the RELX pod; similarly, if you have a RELX device, you can use VEEX. They're a good match for each other.
VEEX pod prices are lower, and bulk orders of over 5,000 packs might cost as little as around $7 USD. It is possible that it does not promote its product online, thereby saving the promotion price. Furthermore, because the VEEX pod is transparent, vapers can see the amount of e-liquid left in each puff at all times.
Before you do anything, familiarise yourself with the contents of the VEEX Device Package. These vaping gadgets were created with the intention of being simple and hassle-free. A Single gadget in the color of your choice, as well as a Type-C charging cable and a user manual, are included in the box. You don't need to bother about the USB cord right now because your new RELX vaping gadget is already charged and ready to use.
The VEEX pod pack has one single pod that carries 2ml of e-liquid and lasts approximately 640 puffs depending on individual usage, which is roughly similar to three packs of cigarettes.
While battery life varies depending on how frequently you use your vaping device, you should expect a full charge to last you all day, with moderate to light users getting up to 2-3 days on a single charge.
To charge your gadget, just connect the Type-C charging cable provided to the bottom of the vaping device and plug it into a mobile phone charger. If you put the cable straight into a power board, the current may reach 2A, which is above the device's battery limit. The indication LED stays on throughout charging and shuts off when the battery is fully charged. Your vaping gadget can be fully charged in just 40 minutes.
Flavors:
Watermelon mint
Mint
Blueberry
Classic tobacco
Mango
Fruit
Lemon Tea
Ludou Ice
VEEX vape pod has a stylish metal appearance design, a variety of color options, and an extremely silky feel. This vapes pods brand also offers a variety of vaping options that include RELX, WUUZ, XIY, TAKI, and others.
Last:Why The Antarctic Ice Flavor Is The Hot Selling Product Of WUUZ?
Next: