Why the TAKI T31 Disposable Vape Bar is the best device on the market today?
Jun 27, 2022 by veexshop
In 2021, 9% of Americans reported vaping. That's almost one in 10, and looking at social media, that number is only going to go up. You can even vape yourself; no wonder, it's an excellent, drug-free way to get your nicotine supply.
But are you buying the best?
Not all vaping products are created equal. An emerging way to vape is the vape bar, and one of the best vape bars is the TAKI T31.
This article will walk you through why the TAKI T31 vape is the best vape bar for you.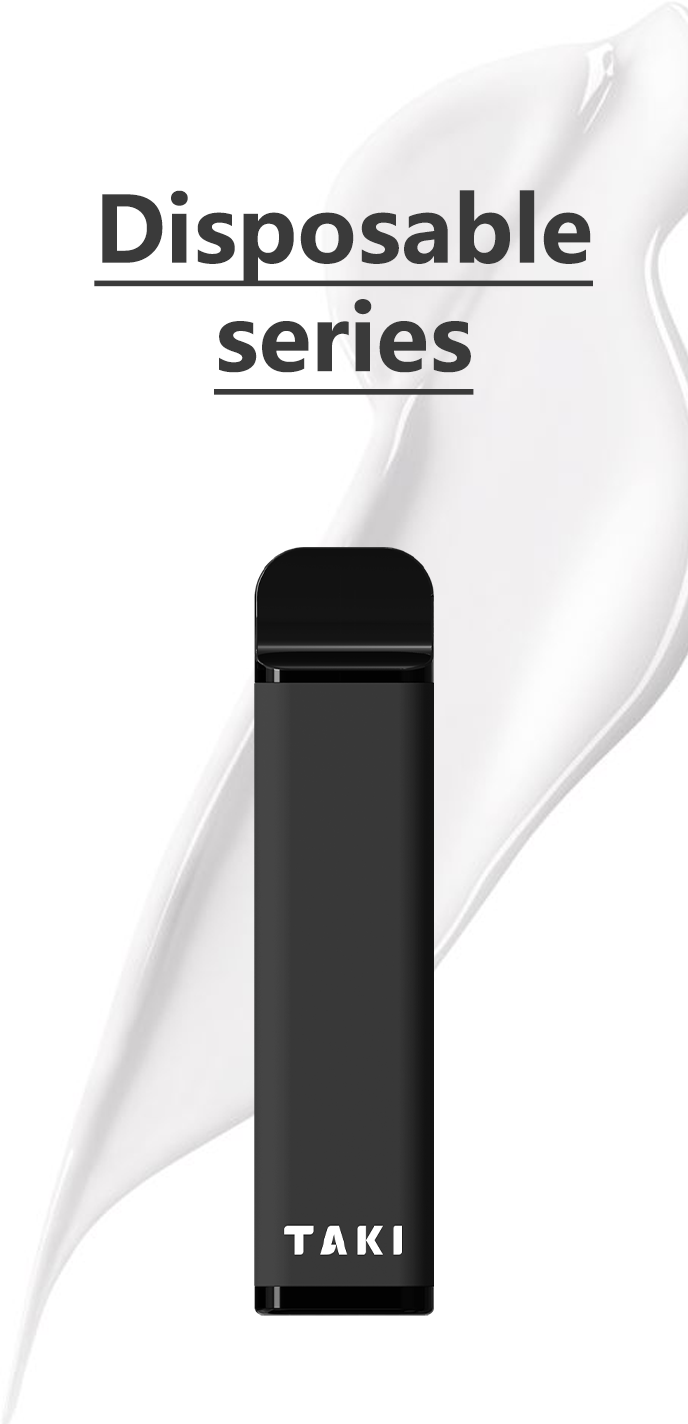 What is a Vape Bar?
As you probably know, the FDA cracked down on e-cigarettes in 2020. This makes the JUUL model based on flavored pods obsolete.
Fortunately, manufacturers have come up with some alternatives.
The vape bar is a simple disposable vape that is completely legal and designed for your comfort as a customer. E-cigarette sticks are pre-filled e-cigarettes - which means you don't need to buy any type of cartridge.
The way they work is simple: you buy a specific flavor of vape, smoke it, and you're done. It's only good for a certain number of puffs (so it's disposable), but it means you don't have to worry about pesky JUUL pods, or replace your expensive vape if you lose it.
Think of it as a pack of healthier cigarettes. You buy it, smoke a certain amount, and you're done. It's much simpler than buying a piece of hardware you've been worrying about (like a JUUL).
Because they're disposable, that also means vaping sticks are cheap. You can buy packs in a variety of flavors to determine which flavor you like.
Now that you know about Vape Bars, it's time to tell you the best on the market.
TAKI Vape Bar
Denial is useless, the TAKI T31 is the best disposable vape on the market. TAKI is an affordable, attractive and popular e-cigarette available in a variety of flavors. Check it out on our website! (www.veexshop.com)
design
Now that you understand prices and flavors, let's get down to the technical aspects.
From a purely aesthetic point of view, the TAKI T31 is beautiful. It comes in a small, happy little packaging with a smile on the front. The smile doesn't stop there, because once you open the box and remove the product, you'll find a sleek, colorful vape with a smiling face on the front.
TAKI T31 has a lightweight design. It's small and portable so you can take it with you wherever you go. Its colorful design makes it easy to find, so you won't waste time looking around if you misplace it.
This disposable vape also has a leak-proof design, so you don't need to worry about losing any puff you paid for.
From an aesthetic and practical standpoint, the TAKI T31 is beautifully designed and an excellent choice for your next vape product.
Comment
You don't need to take our word for it. Just hear what people are saying about the TAKI T31 e-cigarette.
One 5-star reviewer said: "Good taste and smooth texture. Love the lemon flavor. Lasts about 3 days. I consider myself a moderate user (previously smoked about 1/2 a pack a day)."
As you can see, a moderate smoker can get up to three days from a $6 product.
Another 5-star reviewer noted that they distrusted single-use e-cigarettes before the TAKI T31.
Disposable e-cigarettes are the way of the future, and if you're hesitant to try it, the TAKI T31 will convince you.