WUUZ S1 VS RELX CLASSIC
Jul 28, 2022 by veexshop
As a young person, I loved Tiktok a lot, and I was envious of the people who shared their lives and stories on Tiktok, because I was afraid to do it, probably because of my personality, I had been afraid to take that step. I can only use articles to record my life. This time, I would like to share my experience of buying and using e-cigarettes with you, hoping to help you make a choice.
I haven't formally introduced myself. My name is Amy, and I am a nurse in a local community hospital. As a non-smoker, I only use e-cigarettes to fit in with others. Many of my friend smoke, and I was encouraged by them to try e-cigarettes. Surprisingly, e-cigarettes don't have the pungent taste of traditional tobacco. Instead, they have a fruity sweetness. Of course, I know nicotine can be bad for you, but I don't think it's usually a problem if used in moderation.
I haven't used e-cigarettes for a long time, about half a year, but I met many problems when I bought them for the first time. There are too many e-cigarette brands in the market, and there are all kinds of devices, including big smoke, medium smoke and small smoke. For a while, I couldn't make a choice. Then under the friend's recommendation, I have purchased RELX products, China's largest electronic cigarette brand. However, RELX is not particularly friendly in terms of price, and RELX pod is not cheap either. Fortunately, I don't use it frequently, just for refreshing and social use, and currently the monthly cost is not very much.
Later, when I visit the electronic cigarette related websites, accidentally discovered another electronic cigarette brand-TAKI. I was attracted by a series of TAKI named WUUZ. Due to its low price, I bought it with the mentality of trying it out. The appearance of the device is exquisite, and it is convenient to use, and the taste of pod is excellent. The most important thing is that the price is very cheap while considering the quality. Of course, I'm still using RELX, so I don't have to worry about running out of power if I use 2 cigarette pens alternately. To my surprise, WUUZ pod can be used on RELX devices, which again reduces my costs. Today, the most important thing is to share with you some experience of using these two brands of products. If there is some key information not mentioned, please understand more. I am also a novice in e-cigarette playing.
For different products, everyone has different feelings and opinions. If your opinion is exactly opposite to mine, you can leave your reasons and we can discuss further. Different consumers have different preferences. Today's comparison is for reference only, welcome to leave a message interaction. Due to product updates and upgrades, some information may be different, please compare yourself.
Price – WUUZ VS. RELX
WUUZ S1 device: $23.99
RELX CLASSIC device: $34.99
RELX CLASSIC is nearly a third more expensive than WUUZ S1, and you can save $11 if you choose WUUZ S1. Price is very important for new users, so there is no more cost pressure to buy WUUZ S1.
Flavors – WUUZ vs RELX
WUUZ S1: 21 flavors
RELX CLASSIC: 18 flavors
WUUZ S1 has a slightly larger number of flavors than RELX CLASSIC, and the difference is not significant. But the most important thing is quality, quality is the premise of everything. Secondly, each person has a different degree of acceptance for each flavor, so it is also a hard job to find a pod with the right flavor.
Pods – WUUZ VS. RELX
WUUZ S1: $16.99/1 pack (3 pods), 2mL/pod, 3% nicotine
RELX CLASSIC: $16.99/1 pack (3 pods), 2mL/pod, 5%/3% nicotine
The pricing of pod of the two brands is consistent, which also shows the approximate price of related products in the market, which can be given to consumers for reference.
Battery - WUUZ vs RELX
WUUZ S1: 380mAh
RELX CLASSIC: 350mAh
In terms of battery capacity, the WUUZ S1 has a bit more battery capacity than the RELX CLASSIC, which means you get more life.
Charging convenience – WUUZ vs RELX
WUUZ S1: WUUZ S1 devices use an ordinary Type C cable to charge, taking about 60 minutes to fully charge.
RELX CLASSIC: RELX CLASSIC devices also use an ordinary Type C cable to charge, taking 45-60 minutes to fully charge. The RELX CLASSIC has an advantage in charging speed.
Device appearance– WUUZ VS. RELX
WUUZ S1: WUUZ S1 comes in 4 colors, including yellow, purple, blue and white for macaron series. Less color matching leads to less space for consumers to choose, but each color is classic and can attract customers' attention.
RELX CLASSIC: The RELX CLASSIC, which comes in 12 different colors, is colorful and offers customers more choices, though the device itself is shorter, which makes it a little less glamorous.
Conclusion
In terms of basic features, there is not much difference between the two products, with the WUUZ S1 device being more attractive in price and the RELX CLASSIC offering customers more options. With pod, everyone's preferences and nicotine tolerance are different, so it's up to everyone to try it out and find what works best for them. The above product comparison is only my personal opinion, everyone can share your experience with me.
Tips
At the end of this article, I would like to share some personal views. Although I may not be addicted to nicotine at the moment, I still need to worry about the possibility and look for healthier 0 nicotine products to meet my social needs. Based on the above concerns about health, I also hope that e-cigarettes can be improved in the future to help people suffering from tobacco all over the world. Of course, the high price cannot make e-cigarettes enter all families at present. However, human beings' pursuit of health is endless, and I always believe this. The most important thing is that smoking is forbidden for minors and people who have not tried tobacco should also be cautious.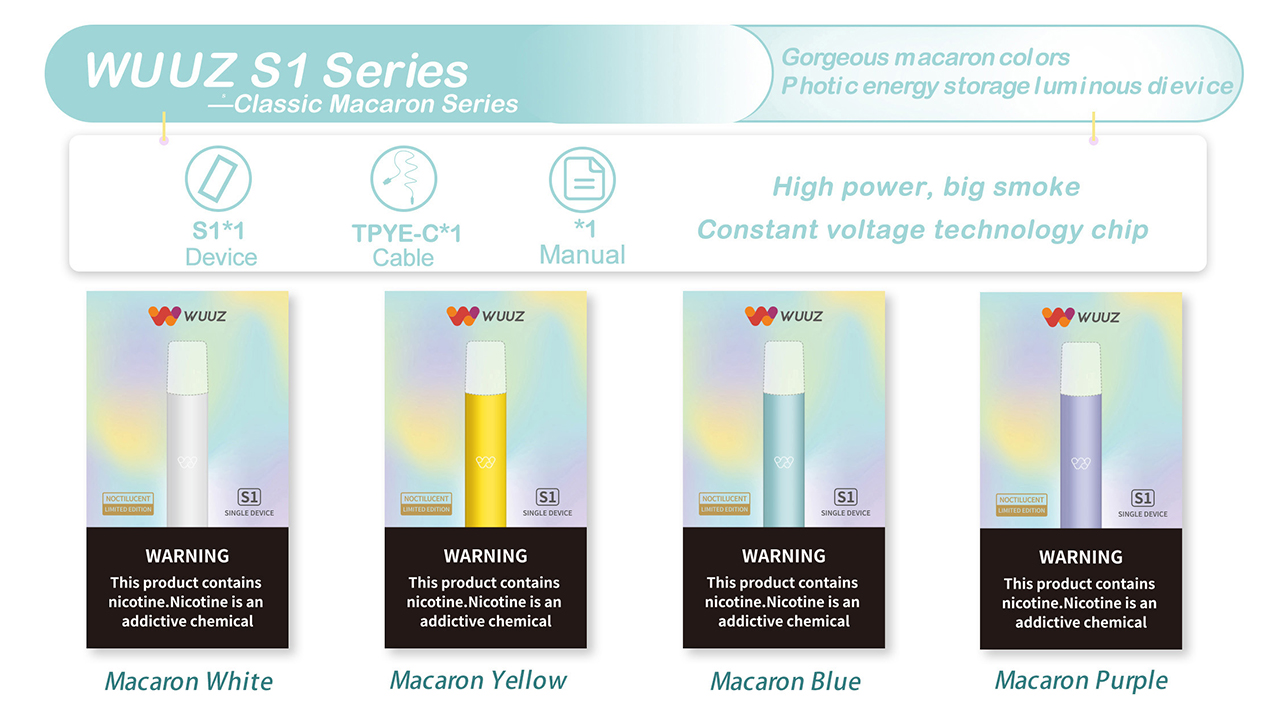 OFFICIAL online site: www.veexshop.com