Why V1 is the bestselling product of VEEX?
Apr 24, 2022 by veexshop
The VEEX V1 Pod Kit device is designed for anyone switching from smoking to vaping
VEEX V1 vape product information:
In the year this e-cigarette company was founded in china by 2014 VEEX Technology (Shenzhen) Co., Ltd.. It is a consumer vaporizer brand with a global presence. It is committed to creating a light,delightful and healthy life for consumers. It provides VEEX brand vape R&D.It design and handle the sales of atomizer solutions for vaping, the mouth to lung vape technology provides all the sensations of smoking by delivering the nicotine and activating by the puff,. This vape pod is a Portable Pod System Lightweight and portable.
VEEX V1pod features:
The VEEX V1 device design ensures it is simple to use. Simply inserting the VEEX Pod into the device and breathing in through the mouthpiece activates the device. The VEEX pod is
sold separately. This small device is powered by constant pressure technology, and it has a powerful atomizing effect, allowing for enough smoke and a consistent flavour.
It enables Nicotine intake reminders. To remind you that 10-15 times smoke is equivalent to one cigarette, this product would vibrate, in order to have control over your nicotine intake. To have High-end product quality, these pods are Made up of iPhone-class and diamond carvings with trendy colors. The exceptionally delicate texture reveals the high-end quality. Intelligent vibration technology gives the user a unique experience when the user loads the transparent POD provided.
It is designed in such a manner that it ensures visibility. Labeled with a flavor name, each POD provides information about the desired flavor. The POD Better VEEX Device Quality, Leak-Proof, and Safety 18 to 25 times more durable than general-purpose PP materials. Honeycomb ceramics atomizer core with an ergonomic design that ensures natural and comfortable touch with your lips.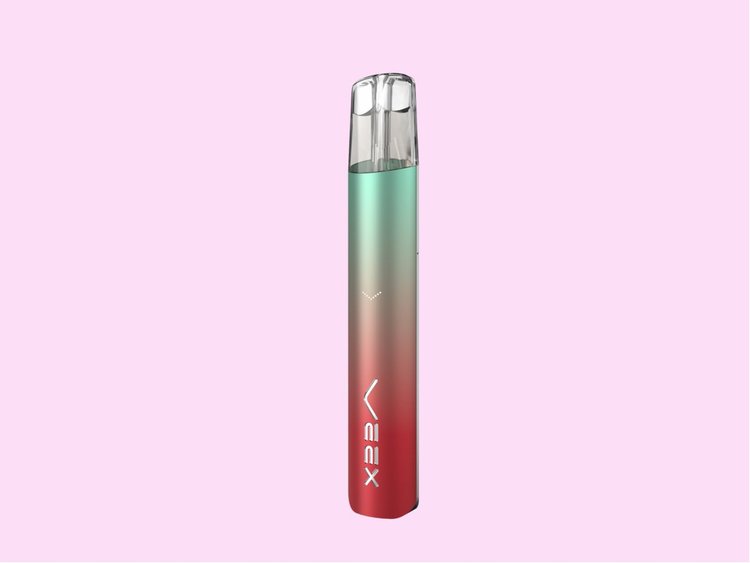 VEEX V1 in various flavors:
Transparent VEEX V1 Pre-filled Pod Cartridges 2ml 3 pieces per pack, 19 different flavors Orange Soda, Popsicle, Iced Mango, Iced Honeydew, Iced Red Wine, Chinese Matcha, Iced Strawberry, Iced Honey Peach, Iced Cola, Iced Mung Bean, Iced Pineapple, Iced Passion Fruit, Iced Watermelon, Iced Green Beans, Iced Pear Chinese Tea, Apple Cider Vinegar, Mint, Lemon Tart, are optional with 3 ml nicotine content. The most well-known flavor is Chinese tea, Iced Lemon. The pod is more secure and crystal clear than other vape pods. It has an innovative flat suction design that is more natural on the lips and is made with honeycomb ceramic coils. It has five layers of anti-leakage isolation that never becomes greasy.
Product specification for VEEX V1 Pod:
The capacity of 2 mL
The appearance of transparency
Coil of ceramic honeycomb
Diameter of 0.01mm
Approximately 650 puffs
Cartridge with two seals
Design of a smoke bomb in the shape of a duckbill
Plug-and-play compatibility
A proprietary gold-plated connection
magnetic attachment
Only works with the RELX Classic Starter Kit. The VEEX V1 pod can be used continuously for two days before running out of one pod; no side effects of fake products such as headache, discomfort in the throat, or chest pain were discovered; it's very pleasant and safe to vape with the VEEX V1 product. This vapes pods brand provides a wide range of vaping options, including VEEX, WUUZ, XIY, TAKI, and others. These are perfectly reasonable and provide just the right amount of nicotine to your throat.
Last:Get Ideas about the Places Where You Can and Cannot Vape At!
Next:What are the things to consider before using the VEEX?